One of the most expensive forms of a home emergency is a boiler breakdown. You might be in need of repairs costing hundreds of pounds. Another possibility is a replacement setting you back around two to three thousand. There are some ways you can protect yourself from these costs though. One way is to ensure you get regular servicing so the appliance is in a good condition and little problems are easier to fix. A second option is to invest in boiler insurance.
Insuring your boiler?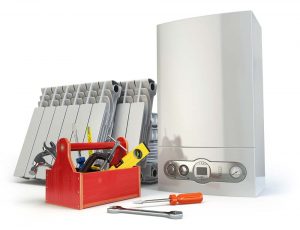 This has different names, for example home emergency cover or a boiler breakdown policy. Hometree research believes that only one in four homeowners has this kind of protection despite the peace of mind it offers. Most people don't give their boiler a lot of thought until there is a problem. Sadly this can cost them in the long run.
It can be easy to get good insurance when you take the time to find cover that includes the service you are looking for at an affordable price. When you look at plans, you will find that most cover the price of an engineer call out for when your thermostat or boiler stops working. This can also include radiators repairs and the cost of replacement parts.
Before you take out cover it is important to check the small print. Most insurers will only cover boilers which have had a service within the last year and those that are under 12 or 15 years old.
Cost
Plan costs range depending on what boiler insurance you want. You can find those that cover electrical appliances, plumbing, as well as a gas safety certificate and your annual boiler service. Some well known providers include British Gas Homecare and EDF Energy but there are many others. It is a good idea to look at the whole market to see who will offer you the best deal.
The cost of boiler insurance premiums average £136 a year according to CompareTheMarket.com research. This is much better than repairs and replacements where the average cost is around £894. About half of all households have to replace or repair their boiler at some point, meaning that this cover can be very worthwhile.
Care for your appliance
You can reduce the likelihood of a boiler breakdown with annual servicing and good upkeep. Warm can assist with various boiler and central heating needs such as replacement and repairs. Feel free to get in touch with us for your free three quotes. We can even help you to find insurance.