There are many people across the UK who look for ways to maximise their living space. This leaves a lot of them wondering about boiler in loft pros and cons. Having it in this location is useful for a number of reasons but there are some possible downsides to consider. Read on to find out more.
Pros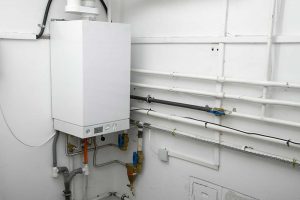 The loft is an area that people use a lot less frequently than other parts of the home. This makes it beneficial to move a boiler here. You won't have to sacrifice space in your kitchen or other locations that you know you could put to better use.
Pipe work is necessary to allow your boiler to function and provide you with what you want from it. Despite this, many people view it as an eyesore and welcome the chance to hide it away. You will have the chance to improve the look of the main area of your home which is especially helpful to those looking to achieve a minimalistic look.
Cons
Having the boiler, along with the controls, in the loft, means that accessing it can be inconvenient. This includes doing checks and re-pressurising it. You might want to look into a room thermostat so that you can control it from different areas of the property.
A boiler which is located closer to the main area of your home will experience a steady temperature. In the loft there is a bigger chance that it will develop issues from extreme temperatures. In addition, the larger distance between outlets for water can delay performance.
You should be using an engineer on the Gas Safe register for any and all boiler work. They have the know-how and tools for the job and can offer lots of advice. They can even give you more info about boiler in loft pros and cons.
The amount of work involved with moving a boiler depends on your existing system. In addition there will be the cost of connecting it. Electric boilers are generally the best for the loft because they don't need any waste pipes and connect straight to the mains. You need to weight the advantages and disadvantages of your options before you decide what to do.
If boiler in loft pros and cons interests you, you should look into the services we provide here at Warm. It is so simple to find a Gas Safe engineer in your area with us; just reach out using 0800 311 8990 today or fill out our quote form.