The Mayor of London is working hard to improve air quality in the capital. The newest initiative to help with this is a £10million scrappage scheme for boilers. As a result small to medium size businesses (SMEs) will be able to claim between 30% and 40% cashback on a new appliance. This will get more people to opt for boiler replacements.
Cleaner Heat Cashback Scheme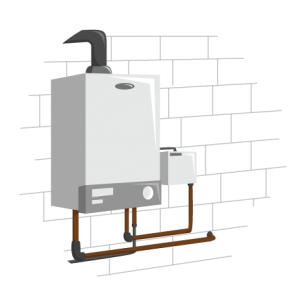 The new scheme is part of the larger Energy for Londoners programme. The aim is to reduce emissions in London, make workplaces more energy efficient, and also ensure homes benefit. The project will make the capital a healthier place to live.
Thousands of small businesses in London have old boilers that will now be inefficient as well as producing high emissions. The scrappage scheme makes it more affordable for them to upgrade to modern energy efficient boilers.
New boilers will help SMEs to reduce their energy bills. They could stand to save hundreds of pounds per year, especially if they have very old equipment. This makes the upgrade even more attractive and provides long term benefits.
Who can apply for cashback?
SMEs with gas, oil or LPG boilers that are ten years old or more qualify for the scheme. There are no age requirements with coal or biomass models because they are the most polluting. The systems being replaced must be a minimum 70kW.
Businesses can be from any kind of industry. They must be the owner of the premises, have permission from their landlord, or take care of maintaining the building.
Replacement boilers must be at least 90% energy efficient if they are gas. If possible renewable technologies such as solar panels or ground source heat pumps should be used.
Installations of boiler replacements must be by accredited engineers. This will ensure they are safe. Professional installation also means there is less potential of higher emissions due to pilot lights that don't burn correctly.
Warm
If businesses are thinking of replacing their boilers we can help. At warm.co.uk we make it easy to find details about types of boiler, replacement costs, repairs, and various other services. We work with professional Gas Safe accredited engineers, ensuring great services every time.
To arrange high quality boiler replacements contact us or get quotes by completing our quote form.