Central Heating Installation is a Great Investment
New central heating installation could be one of the best investments you make. Modern systems are very efficient, generating more heat for less energy. This could reduce your bills dramatically and also help the environment.
Why should I upgrade my central heating?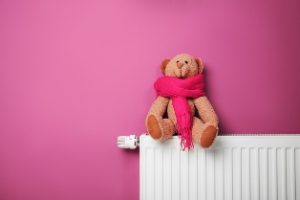 There are a number of situations when you should consider upgrading. The most common is if your home has an old electric storage system. Switching to a new gas-powered system is very wise. The upgrade can be a long term investment, providing more reliable heating, new features, and lower bills over time.
A second reason to upgrade is if you have any concerns about aspects of the current system. If you are making changes to the boiler, radiators, or heating controls, it may be better to choose a completely new system. That way you can ensure it is modern and in the best condition. A new installation can have less risk than replacing individual parts too.
What should I consider when opting for central heating installation?
If you do opt for a new installation there are a number of important things to think about. The first is what kind of boiler you want. There are plenty of options, from different styles to various types of fuel. The choice will depend on a number of things including the size of the property and the amount of space that is available. You'll also want to think about what manufacturer to opt for.
The next vital thing to consider is the style and size of the radiators. Again there is a lot of choice. You can choose modern or traditional designs, various materials, and different colours and finishes. On top of these you need to look at heat output and efficiency.
The final thing to check is how easy the new system will be to install. The costs will increase steadily according to the difficulty. If the property is large and currently occupied, it will take longer to complete the job. This has an impact on how much you need to pay for labour. More complex systems also have a larger number of parts, increasing the cost.
Heating Controls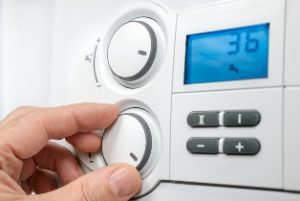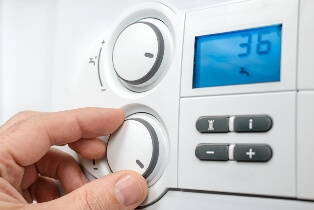 One of the great things about modern central heating is that you can install zoning heating controls. Older systems allow you to either have the boiler on or off, heating the whole home or none of it. With zoning, the property is split up into different areas. You can then control these independently, setting different temperatures to suit you.
With modern heating controls like these you can save a lot of money on your bills. You can also have thermostats installed in each room, allowing the temperature to be set to the right level for the occupant. This means no wasted energy heating an entire property to the same temperature when many rooms are not in use.
Getting the best quotes for central heating installation
We understand it can be difficult to find the best quote for a service. That is why we offer our service. Simply enter your details on our website and we will send your query to local Gas Safe engineers. Alternatively, you can look at our partners Boiler Quotes. On their website you can get three Free prices and decide which is best for you.
If you would like to speak to an advisor about central heating installation you can call us directly on our freephone number – 0800 311 8990. We can help you to find a service and a price to suit you.