Boiler Installation Derby
The Best Deals in Derby - ALL makes and types of Boilers
Fast installs for new boilers in Derby
No-obligation quotes provided
Gas Safe-registered engineers
Friendly customer service – local engineers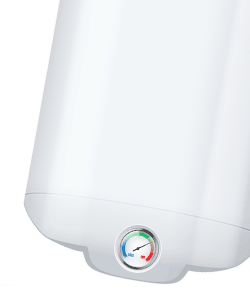 You're welcome to contact us anytime for more information about our boiler repairs and installation services across the Derby area.
We're happy to provide no-obligation quotes for new boiler installations across the city and on the outskirts, so wherever you are, call us today or send an email via our website. We will also handle repairs, regular boiler servicing and anything else you might need. Our engineers are Gas Safe-registered to provide you with peace-of-mind and the confidence you need to choose us. We have many satisfied customers already, and we'd love to prove to you why you should choose our team to solve your boiler issues.
You probably never even think about your boiler… until it goes wrong and refuses to heat your water or provide your heating. When that happens, you want fast access to a reliable and experienced Derby boiler company that can help.
New Combi Boilers Installed throughout Derby – Great Prices
The good news is you're already in the right place. Just call us on 0800 311 8990 and we'll see just how quickly we can help you. We've come across all kinds of boiler challenges over the years, which means we're well-placed to identify whatever problem you have.
Urgent repairs - 24h callouts
Top brands of boilers at great prices
Eye on price - Keep your heating bills low
Gas Safe Gas Engineers Derby
Boiler Repair & Service Derby
From repairs to a new boiler installation
Even if your boiler has died on you for the last time, there's no need to worry. We can provide a no-obligation quote for a brand new boiler to get you up and running again. We'll also let you know how long it will take and how quickly we can fit it for you.
Assisting customers throughout the Derby area
Are you in or near Derby? No matter which postcode area you are in, call us today on 0800 311 8990 (it's free to ring us) and tell us what you need.
Regular servicing is always a good idea, and we'd be happy to service your boiler annually to keep it ticking over. Remember, regular servicing can prolong your boiler's life too, so that's even more reason to give us a call. We're happy to cater to new customers as well as those who always call on us for a service.
Gas Safe-registered and here to help
 It's reassuring to know you can trust a boiler engineer with the right experience, training and Gas Safe credentials to do their job. We never think about boilers when they're working, but as soon as they develop a problem, we realise how much we rely on them.
Our team has fixed issues with virtually every make and model of boiler you can think of. When they're unable to fix a boiler (usually because of its age or because it has reached the end of its life), they can provide full installation services for a new boiler if required.
If your boiler has let you down, we'll make sure you can rely on us. We won't let you down – we always show up when we say we will. We believe great customer service is non-negotiable, don't you?
Replacement parts for all leading brands
When your boiler breaks down, you want to know it can be repaired as quickly as possible. The last thing you need is a quick diagnosis followed by a two-day wait for the spare part to be ordered into stock (if you're lucky).
Fortunately, we think ahead. We've got many spare parts held in stock for all the major brands and models of boiler. We stock all the most popular and frequently-used ones so we can repair your boiler as quickly as possible with the least amount of hassle. Now, isn't that just the kind of service you want?
Call today for more information and to book an appointment so we can resolve what boiler problem you have.
Need an annual boiler service?
Not a problem. Our engineers are currently servicing a range of boilers throughout Derby. Yours could be next on their list, and it's easy to call us to book a service at a time that is convenient to you.
It's easy to ignore the need for an annual service, especially if your boiler is working well. However, the service is there for good reason, because our engineers can check everything is working as well as it should be. Any early indications of a problem can be resolved before it gets out of hand – and possibly more expensive to fix, too.
So, to book your annual service or to ask for a call-out for a boiler problem, call our team today. We'll be with you as soon as possible, no matter where you are in Derby.
So whatever your boiler is doing and whatever odd noise it might be making, you know there is just one free phone call you need to make. Save our number for when you need it or call now to find a boiler service in Derby you can trust.
---
---
Free Quote
Complete the form if you would like a free quote for Boiler Installation, Service or Repair.
Expert Engineers & Great Value
Emergency Response on 0800 311 8990
Nationwide Boiler Services
Gas Safe Engineers
One Off & Annual Packages