Boiler Installation Derbyshire
The Number One for New Boiler Fitting Locally
The Derbyshire Boiler and Central Heating Experts
Gas Safe accredited
Domestic and commercial central heating boiler installation
Free, no obligation quotes available on request
If you boiler is getting on for being 10 years old, it is almost certainly inefficient and costing you money. Get a brand new boiler installed and as well as having reliable hot water and heating, you'll enjoy significantly lower energy bills. Contact us today for a free quote.
Whether you are looking at a brand new boiler for your Derbyshire home, a new central heating system or boiler repairs, our Derbyshire based boiler engineers are ready and waiting to give you the benefit of their expertise. Every one of our boiler engineers are fully qualified and experienced as well as having the all important Gas Safe registration.
Boiler installation in Derbyshire by your friendly local installers. Don't put up with an inefficient boiler any longer. Get a quote for a new one and save up to 25% on your energy bills.
Fuel efficient boilers that save you money
Installation at a time to suit your schedule
Local installation by local boiler engineers
Free quotes available
Warranty work carried out
Emergency Callout Service
Hundreds of happy customers
Boiler Repair & Service Derbyshire
Before installation, they will ensure that they cover the following points to ensure that you get the right boiler for your needs.
Assess your property size – As you would expect, the larger the property, the more radiators it generally has. This means that you need a boiler that is powerful enough to operate the number of radiators in your house.
Boiler location – Our Derbyshire boiler engineers will assess your boilers location to see if it is located in the best possible place. It's most often cost effective to leave the boiler location where your old one is but there can be other options in certain circumstances and your boiler installer will go through this with you,
Mains pressure – Different houses in different areas have different water pressures. So you need a boiler that can cope with your particular pressure. We'll ensure that you get the right boiler for your home's mains pressure.
Usage – We'll talk to you about how you intend to use your boiler to ensure that you get one that fits with your requirements.
Warranty length – Our engineers will ensure you are fully aware of the warranty on your new boiler and what you are covered for.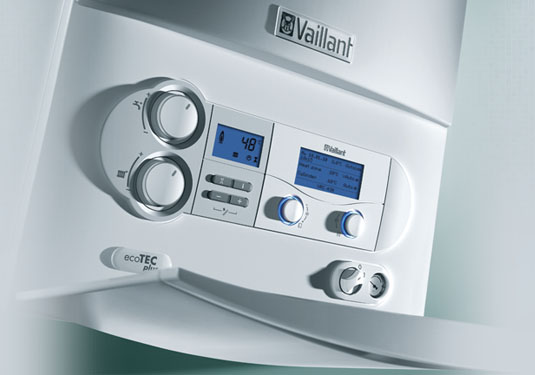 With all of our boiler installations you can also rest assured that:
Getting a new boiler is one of the most savvy things you can do financially. Did you know that you could save up to 25% on your fuel bills just by getting a new one? Not only this, you will find that a new boiler is more reliable, more efficient and much more safer than an old one. Most of our boilers are Band A rated which means that you cannot get boilers that are more efficient so you will also be doing your little bit for the environment too.
Don't delay and get your free no obligation boiler quote today on 0800 311 8990.
Are you looking for a quote on a new boiler? Overwhelmed by the number of options available to you? Don't know your combi boiler from a system boiler? There's not need to fret, our Leeds boiler specialists will answer all your queries and ensure that you get the right boiler for your needs. Whether you need a boiler for domestic or commercial premises, get in touch today and get your free, no obligation quote from Derbyshire's premier boiler installation services. You could soon have a fantastic fuel efficient boiler giving you reliable heating and hot weather as well as saving you money on your fuel bills.
Main Areas Covered In Derbyshire
---
---
Free Quote
Complete the form if you would like a free quote for Boiler Installation, Service or Repair.
Expert Engineers & Great Value
Emergency Response on 0800 311 8990
Nationwide Boiler Services
Gas Safe Engineers
One Off & Annual Packages