It's always wise to keep an eye on your boiler systems. Things may seem ok for the time being. However, that can all change quickly. When everything starts failing, you'll need the help of top tier engineers. As specialists in central heating and gas boiler installation, we can put you in touch with them.
In order to meet emissions targets, we could witness the ban of gas boilers and hobs by 2025. Property developers would not have permission to connect the gas grid to new builds afterwards. The Committee on Climate Change made a statement on the matter. They said that newly constructed buildings should depend on low-carbon cooking and heating utensils.
Cutting consumption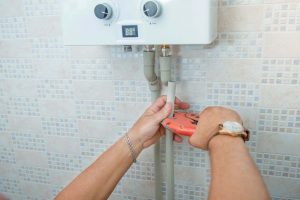 Professionals saw the deadline of 2025 at the latest as mandatory. By then we need to limit the volume of greenhouse gases coming from household energy usage. Presently, houses utilise 14% of the country's total energy. The move to encourage more sustainable appliances is therefore understandable.
A Home Builders Federation representative said that builders must sell houses. Therefore, consumers need to be favourable towards alternative energy sources. They also said that we must have alternatives that are efficient, available, and attractive. This is prior to withdrawing current options.
Heat pumps
The committee chief also made a statement. He said that heat pumps might be a cost efficient choice than gas boiler installation for new builds from 2021. They pull heat in from outside air. Fitting these pumps in is five times cheaper than retrofitting the mechanisms in houses that possess gas heating already. Under the Climate Change Act 2008, the UK has to slash 80% of greenhouse gas emissions by 2050. Alternatives like these could certainly aid us in doing that.
Regardless of how things change in the future, Warm will always be there to help those in need. Our work is important, including offering gas boiler installation, repairs, and servicing. Without it, customers would be without hot water and heating.
If you're concerned about your own systems, contact us straight away. We'll have engineers sent out to you. They shall supply you with quotes for installations or repairs.