It doesn't matter why you've chosen to restyle your house. It's always good to produce a healthy return on investment (ROI). Knowing this, it's intriguing to note that every form of enhancement provides inconsistent returns. ROI connects to cost, and many alterations may also require you to relocate heating elements. If you want to know how much to move a boiler, we can help you find an answer.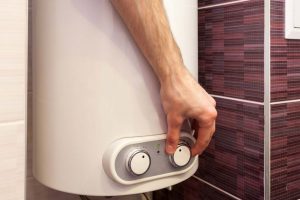 The cost of relocating a boiler depends on a series of things that you must not forget about. Prior to the move and going ahead with your plans, you have to think about the basic requirements and costs. At Warm, we offer unrivalled services that focus on improving your property. In addition, we can supply you with helpful information relating to moving boilers.
Boiler relocation expenses – The key considerations
The price of moving a boiler will depend on the model you currently own. After all, there's more than one type on the market.
Combination boilers
Let's start by looking at combi models. A standard installation shall cost between £2,500 and £3,000. This includes the costs of refitting the boiler controls, repositioning pipe work, and installing a new flue if the appliance burns fuel. Concerning the latter, you must also think about the coring of a new hole for the fitting whilst shifting your machine.
There are other costs you'll need to consider too. This includes rubbish removal, which can cost up to £100. Additionally, you might have to cover the cost of running augmented gas supply pipes. There may also be a separate condensate pipe, which connects to a drain.
System and regular boilers
When relocating regular and system models you must think about the price of repositioning water tanks as well. For regular designs, you may need to relocate a hot water cylinder and cold water storage tank. You may be set back by £100 per tank.
Universal costs
Finally, there are the universal costs to consider. They include VAT as well as the bill for the engineer's labour. In the UK, the current VAT rate is 20%. Contractors shall introduce this according to the quote they issue for their services.
Get in touch with us
If you're still uncertain about how much to move a boiler, contact our team today. We will answer your questions. Furthermore, we'll put you in touch with a professional engineer. They will be able to provide a more accurate quote and can assist you with the move itself. In addition they offer repairs, servicing, and various other solutions.
You can call us on 0800 311 8990 or complete our Free Quote form. It won't take long and we'll obtain quotes for you quickly.