Welcome to Warm.co.uk, the easiest place to find and compare One Off and annual Boiler Service quotes. Click here for our online calculator and we'll ask you a few simple questions about your property and boiler. Or, if you prefer to speak directly to local gas engineers, use the "Get 3 FREE Quotes" form to the right. We will match your requirements with our trusted & accredited Gas Safe engineers. We aim to get you 3 FREE no-obligation quotes the very same day.
Don't ignore boiler servicing
Considering getting an annual service for your boiler? If you are, remember it's a very important thing to do both in terms of your home and family's safety as well as keeping a check on your finances. An annual boiler service should be a crucial part of your home maintenance.
Your service is more than just a safety check; it will ensure that your boiler is in good condition, is working as it should and is operating at peak efficiency levels. It also ensures things like seals and gaskets are all in tip top condition.
Your engineer won't stop there though; they'll check that other parts of your heating system are working correctly too such as your flue, ensuring no dangerous fumes are escaping that could harm you and your family. Furthermore, an annual service is a requirement for most, if not all, boiler warranties.
Gas Safe Registered Boiler Servicing
All of our engineers are Gas Safe registered. Gas Safe Register replaced CORGI as the gas registration body in 2009.
This means that every one of our engineers is regularly inspected and made sure to safe and competent to work on gas appliances. They help protect people across the UK from unsafe work. Don't be one of the one million households per year whose lives are put at risk every by using an illegal gas fitter.
Our Boiler Service Consists Of:
Cleanliness And Tidiness
Before even entering your premises and starting work on your boiler, our engineer will ensure that they use shoe covers and protective sheeting to protect your home for the duration of the service.
Checks
The next part of the boiler service will be the visual checks of the unit. This will include the boiler itself, pipework and fuel. They will check the general condition of the appliance as well as checking that there is sufficient ventilation.
Safety
The casing of the boiler will be removed and then further checks will be carried out to ensure that it is working safely. This will include steps such as:
Checking the gas flow
Checking the gas pressure
Flue gas analysed
Electrical connections checked and cleaned
Fan check
Seal check to ensure they are intact
Checks on the device's electrodes
Checking for blocks in condensate trap and pipe
General clean of the boiler to help efficient operation
Pipework and water check
General safety checks in accordance with GSIUR 1998
Report
When your gas engineer has completed your boiler service, they will then write a report that gives details of everything that has been done. They will tell you whether it does not meet any relevant regulations and will ask you to sign a copy saying that you are happy with the work carried out. Your engineer should also fill in the service record which is part of the boiler installation and service manual. This is necessary if you ever need to book a repair whilst your warranty is valid.
Book Your Boiler Service Now
By booking your annual boiler service today you will ensure that your appliance:
Works safely and is not emitting unsafe and potentially deadly fumes
Is working efficiently and not using more fuel than it should, costing you money
Complies with its warranty
We help customers Boiler Servicing Nationwide
From simply annual boiler servicing to emergencies – Warm.co.uk provides the best Boiler Service at a great price. With a customer care team that is friendly as well as professional, call us today for quotes!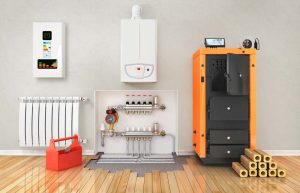 Are you ready to find out more about getting a new boiler? Has your boiler just let you down again? It doesn't matter if you're focusing on a new boiler or whether you want a repair for your existing one; our team can provide answers that are practical and also affordable in every case.
We've got teams working across the UK, so wherever you live, from a major city to the smallest village, we've probably got someone nearby who can help. Just call today or fill in the form below to get started. You'll be glad you did when you see the quotes.
Warm is here to help
Get in touch today and enjoy the peace of mind that a fully serviced boiler gives you. Call now on 0800 311 8990 or complete our online contact form to request a callback from one of our experienced advisors. They'll give you a very competitive quote for your annual boiler service and answer any questions that you have.