Whether you are purchasing your first boiler or are replacing/upgrading your heating and hot water system, Baxi has a great selection of products. Baxi has been manufacturing boilers in the UK since 1866. They have a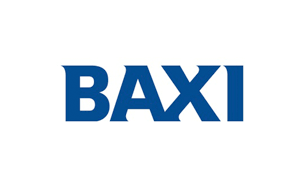 huge range of boilers and are great at producing energy-efficient and innovative solutions for heating needs. Whichever of their appliances you choose, it is crucial that you invest in a regular Baxi boiler service. This will keep it operating efficiently and will reduce the chance of a breakdown.
Benefits of annual Baxi servicing include:
Keeping it efficient – Sure, you might be more than happy to spend money to keep your home warm and comfortable, but this doesn't mean you should spend more than is necessary. Servicing will help you get the most from your appliance with as little gas usage as possible. As a result, you will enjoy lower gas bills, a longer appliance life span, and a smaller carbon footprint.
Keeping it safe – These gas-powered boilers can be a huge help in your life by providing you with heat and hot water as needed. While they are a safe option, they can become dangerous if you fail to care for them. There is no point in risking your safety and the lives of everyone else in the property when a service is a simple yet effective way to keep your boiler running as it should do. An engineer can perform a comprehensive inspection to identify any potential issues and rectify them.
At Warm, we can support you in various ways including by putting you in contact with fully qualified engineers. They are able to complete a reliable Baxi boiler service on numerous appliance models.
You can give our team a call on 0800 311 8990 or fill out our form for your 3 free quotes which come with no obligations attached.
Baxi Combi Boiler Servicing
The popularity of combination boilers is down to
the fact that they are so compact and yet are powerful enough to heat up your radiators and provide you with hot water. This option does not require a water tank or cylinder and is therefore perfect when you don't have a lot of space.
Baxi combi boilers include the EcoBlue Plus Combi, EcoBlue Advance Combi, Duo-tec, and Platinum among others. They can achieve flow rates of up to 16.4 litres a minute and have outputs ranging from 24kW to 40kW.
Baxi Heat Only Boiler Service
These are also known as conventional, regular, or traditional boilers. They are ideal for homes that have low water pressure and more than one bathroom. These are perfect for homes with a cold water tank and hot water storage cylinder. Their heat only products include the Baxi 200, Baxi 400 Heat, EcoBlue Heat, and EcoBlue Advance Heat.
Baxi System Boiler Service
A system boiler is a perfect solution for a property with more than one bathroom that needs more hot water than most. The majority of major components are built into the boiler so installation is very tidy and easy. There are two ranges of system boiler from Baxi – the EcoBlue System and Megaflo System.
What Does It Cost For A Baxi Boiler Service?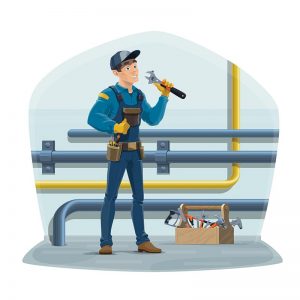 Baxi boilers have a great reputation and for good reason. This is a company that produces fantastic heating systems. To keep your appliance in great condition, you will need to invest in a professional Baxi boiler service on an annual basis.
Prices vary when it comes to servicing. This differs between models and where you turn for work.
But, booking an annual service will make sure your boiler is safe and in good working order, ready for the colder weather ahead. Get a quote from one of our expert gas safe registered engineers today.
What Affects The Boiler Service Cost?
There are various factors that are involved when it comes to prices for a Baxi boiler service such as:
Location
Just like you find with house prices, costs for boiler services vary depending on where you live.
Scheduling
You can save money with boiler cover and scheduled boiler servicing. Plus, with cover if something was to go wrong with your boiler, you wouldn't have to spend hundreds of pounds at once.
Timing
You might find it costs more if you arrange for a service on an evening or the weekend. This is a popular time and this increased demand can lead to higher prices.
Book Your Baxi Boiler Service Today
There isn't much point in investing in a boiler if you aren't going to care for it. After all with the right maintenance, your appliance will be more efficient for longer. You won't have to worry as much about a boiler breakdown or expensive repair work. To make sure that you get the best price for boiler work, you need to call on professionals. The Warm team takes the time and hassle out of gathering quotes by doing this for you. We compare prices for 100s of Gas Safe engineers from across the nation to leave you with the best priced deals in your area.
Arrange a Baxi boiler service today with a highly trained engineer on the Gas Safe register. All you need to do is fill out our Free Quote Form. There are just a few questions to answer so that we can get you an accurate price for what you need. The quotes that we supply are free and should you decide you don't like any of them, there are no obligations. If you would rather peak to a member of our team, you can ring using 0800 311 8990 and we will help you get started.