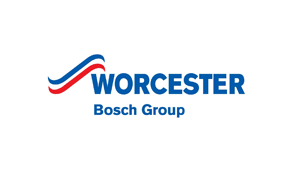 Since its founding in 1962, Worcester has grown into a leading UK supplier of domestic boilers. Customers can benefit from their dedication to the highest standards with their work. Of course, no heating system can be truly effective without the proper care. In other words, you need to call on an expert to help with a Worcester boiler service every year.
A regular Potterton boiler service allows for:
A valid warranty/guarantee – The majority of boilers come with a form of warranty. This will offer protection against breakdown and repair costs. However, this will almost definitely become invalidated if you do not arrange for annual servicing.
Reliability – With a boiler service, a professional will do a thorough check of boiler components. They will inspect them for wear and tear, repairing and replacing the parts that need it. This will make your boiler less likely to breakdown. Consequently, you can depend on it to provide you with what you need.
Improved safety – Any appliance that uses wood or fossil fuels like gas has the potential to produce carbon monoxide if it is faulty. This is an incredibly poisonous gas so it is important that you keep people safe by having an engineer check your boiler.
The engineers we work with can assist with a range of boiler and central heating matters. This includes the ability to complete a low cost yet expert Worcester boiler service on all kinds of products.
Worcester Combi Boiler
A combination boiler is the most popular type thanks to their compact size and how economical they are. They can supply you with hot water and heating on demand. There are a number of combination boilers from this brand including the Worcester 2000. There are also a huge number of Greenstar products such as the:
8000 Life and 8000 Style
Si Compact
CDi Compact, CDi Classic, and CDi Highflow
Heatslave II and Heatslave II External
Worcester System Boiler
A system boiler uses a hot water cylinder but mostly heats water within the appliance itself. This is a great option for properties with more than one bathroom and those that need a lot of hot water. This appliance is very economical. When it comes to system boilers, Worcester offers many products like:
8000 Life System and 8000 Style System
i System (9kW to 24kW) and i System (27kW and 30kW)
CDi Classic System
GB162
Danesmoor System and Danesmoor System Utility
Danesmoor External System
Worcester Regular Boiler
A regular, more traditional appliance like this uses tank in addition to a cylinder. This is great for a property where people will use a lot of hot water at the same time. It is also great when there is low water pressure in the area.
Worcester regular products include a range of Greenstar models:
8000 Life Regular
Ri (9kW to 24kW) and Ri (27kW and 30kW)
CDi Classic Regular and CDi FS Regular
Danesmoor Regular, Danesmoor Utility, and Danesmoor External
Utility Regular
What are the costs of a Worcester boiler service?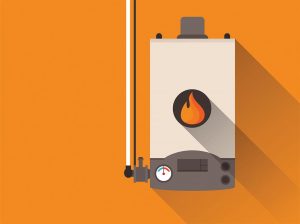 The Worchester brand is known for its efficient and reliable boilers. To give them the best chance of optimal performance, you need to book a Worchester boiler service every year.
This is something we can help with here at Warm. Whether you are looking for help with installation, repairs, or more, you are in the right place. Turn to our friendly customer service team and we can provide you with 3 free quotes.
The cost of boiler service depends mostly on who you choose to carry it out. This is in addition to other considerations that can change how much you will pay.
What influences boiler servicing prices?
There are a few factors to keep in mind that play a role in how much a service costs.
The type of boiler – Different types and models work in their own ways and as a result, they require unique servicing.
Timing – If you try and arrange a service for when your engineer is in high demand, they might charge you more. This tends to include weekends as well as winter time.
Area – There are different costs for work depending on where in the country you are. For instance, it tends to cost more in London than in most other places.
Rely on us for a quality Worcester boiler service
Don't risk having to deal with a broken boiler and call on Warm to arrange reliable services. Whether you need a Worcester boiler service or another form of assistance, fill out our quote form.