We offer Vaillant installation, repairs & servicing
Do you need a Vaillant Boiler Replacement? Vaillant is a leading boiler brand with years of experience of designing and supplying quality boilers and heating systems.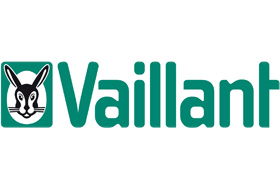 Founded in 1874, they have engineered heating systems for millions of people around the world. The company prides itself on innovation, even designing the first gas fired water heating system. These days they focus on producing economical and environmentally friendly systems. As a result you can always rely on Vaillant boilers.
An Extensive Range of Vaillant Boilers
The German company has a range of products including combi, system and vent boilers. Vaillant has also launched an app called vSMART, which is available for Apple and Android devices. It allows users to better manage their gas use from afar. In particular, it means the heating can be switched on or off from remote locations. Therefore the desired temperature can be reached before you arrive home and energy can be saved.
Combi boilers take up little space as they manage the heating system and are connected to the water mains. This means that water is heated as it is needed and there is no need for a cylinder or a storage tank. System boilers do need a cylinder to store hot water but, because all the components are built in, there isn't a need for a tank in the loft. Finally, a vent boiler uses both a storage cylinder and a water tank to provide hot water and heating. They are very efficient but do take up more space.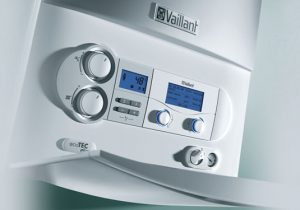 Vaillant has a handy 'Boiler Finder' on its website. If you don't know what you need, it can recommend the type of heating system best suited to your home based on the information you provide.
It's vital that you look after your boiler. After-all, you don't want a cold shower or no heating in the middle of that first cold snap. There's also the risk of carbon monoxide poisoning. A well-maintained boiler that is regularly serviced will keep you safe. Regular servicing will also ensure efficiency and save you money on your heating bills. It even makes your boiler last longer. Vaillant recommends having your appliance serviced annually; this also validates the guarantee.
It is important to make sure that you use a reputable and qualified heating engineer to service your boiler. Click here to learn about servicing costs.
Vaillant Repairs
Always flick your heating on early in September and check your radiators are all working; that way you will be able to get any problems fixed quickly. Wait until the winter starts and heating engineers will be in high demand. You don't want to wait to get your home warm again!
Vaillant boilers come with a standard guarantee, but you can extend this to include parts and labour for a number of years. This puts your mind at rest so that if there is a problem you won't be left with a huge bill. As with installation, it is recommended that you use a qualified heating engineer to carry out repairs on your boiler.
Vaillant Installation
Once you have chosen your appliance you will want to find someone to install it. As with repairs and services, it is advisable to use a qualified heating engineer such as Warm.co.uk. We have a team of heating engineers that are trained to install, service and repair Vaillant boilers.
What next?
If you've decided that Vaillant is the boiler for your home, then you can call us to get a no-obligation quote for new installation. You can get a free quote and you are not obliged to take it forward if you change your mind.
Obviously, nobody wants their boiler to go wrong, but if it does then it is very important to use the correct branded parts to maintain or fix it as well as use an approved and qualified engineer to carry out services or work on your Vaillant Boiler Replacement.
If you need a new appliance, or you already have a Vaillant boiler, then you should start with contacting us for more information so that you can get an immediate response.