Warm is the number one expert in everything to do with boilers and central heating. Our work involves helping clients find the perfect engineer to install, fix, or replace their heating systems. By speaking to our team, you can obtain a series of quotes you can use to select the right solution for your circumstances. Our team also keeps on top of important topics, including the Government's heat pump grants.
The Renewable Heat Incentive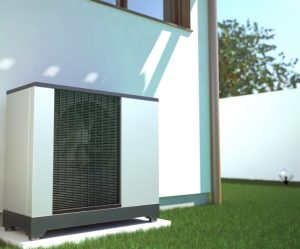 One of the most important schemes in place today is the Domestic Renewable Heat Incentive. This is a Government financial incentive that promotes the use of renewable heat. By turning to heating systems that employ eligible energy sources, the UK can limit its carbon emissions. This would allow our country to meet its targets for renewables.
Individuals who participate in the scheme and adhere to its rules will receive quarterly payments. These last for seven years. The value of the payments will vary for the level of green, clean renewable heat that the system creates. The Department of Energy and Climate Change has been responsible for calculating the tariffs. These are per kilowatt hour of renewable energy generated by the technologies listed below:
Solar Thermal – 19.2p per kWh
LECP Ground Source Heat Pump – 18.8p per kWh
Air Source Heat Pumps – 7.3p per kWh
If they exist in the same property, you can jointly claim the solar thermal and heat pump tariffs.
Ever since the scheme began back in April 2014, it has led to thousands of individuals joining successfully. They all receive the payments.
A scheme in two parts
Another important fact about the Renewable Heat Incentive scheme is that it has two categories. In addition to Domestic, there is Non-Domestic. Both have their own application processes, rules, joining conditions, and tariffs.
Deciding which scheme to apply for tends to be simple for most individuals. If you have a renewable system that is heating one home only, for which you possess a domestic EPC, you can apply to the domestic scheme. This could include individuals that own the houses they reside in. Another possibility could be private and social landlords for structures where there is a single heating system heating one household. People that construct their own houses or have someone else erect it for them and meet other specific requirements may also apply.
As for the Non-Domestic scheme, this is normally for people with renewable heating systems inside industrial, public, or commercial premises. This can include big and smaller businesses. In addition, it could be organisations with district heating schemes where there is a single heating system serving numerous homes. Schools and hospitals can also apply.
A grant for installation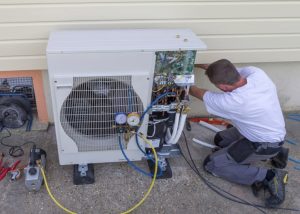 The RHI is a great way to earn money for the renewable heat you generate. But, aren't the systems expensive to install? Well luckily there are already a number of grants available to help cover the cost of installation. This includes the NEST scheme in Wales and Home Energy Scotland.
In April 2022 it will become even more affordable to upgrade. This is when the new Boiler Upgrade Scheme will begin. It will offer eligible homeowners in England and Wales heat pump grants of up to £6,000. This could cover all or part of the cost of installation. As a result, more people will be able to make the change to air or ground source heat pumps.
The Government is supporting the change to heat pumps because they are low-carbon and renewable. This means they have advantages over older systems like gas, oil, and coal boilers. Using them can also reduce heating costs for the inhabitants.
Contact Warm for help and advice about heat pump grants
If you are ever having trouble with your heating systems, the people here at Warm will be able to help. We can provide clients with national quotes in addition to local ones. Furthermore, we can offer you advice on how to shop around with the multiple options available to you.
One thing we can help you to do is decide what type of heating to choose. It may be that a heat pump would be a great option for you, especially if you can apply for a grant to help with the installation cost. We would be happy to provide information on other subjects like this.
So, feel free to contact us anytime by phone or email. You can also fill out our quote form if you need our services.