Boilers are one of the most valuable appliances in your home. As a result, they should be properly cared for with boiler insurance. If you fail to do this you increase the risk of losing hot water and heating. Also, an old appliance can become hazardous, potentially leaking harmful gas or risking fires. One thing you should look into if you want to protect your machine long term is boiler cover. Get a Quote Today!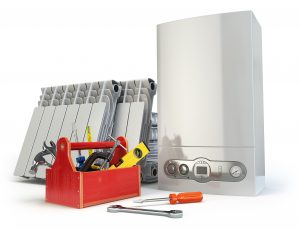 There are many different types of cover to choose from, ensuring there is something for any need. Sadly it can be a little tricky to decide which is best for you. The terms of policies can differ greatly. Therefore it is wise to look carefully to see what is included. It is also a good idea to check if there is any excess to pay should you need a new boiler or heating system.
What kind of boiler cover is available?
You might not give your boiler much thought but it can be the unsung hero of a home. It is often underappreciated for the positive impact it has on our lives. But, should an issue develop, this changes rather quickly. In these situations, boiler cover can be the key to getting everything back to normal as soon as possible.
Below is a list of the most common types of cover.
Boiler Cover – a policy or agreement protecting against breakdowns that can also include central heating problems.
Boiler Service Agreements – a contract that covers you in the event of a boiler breakdown and a loss of hot water.
Home Emergency Cover – also protect if a boiler breaks down but may offer coverage for cold water pipes and electrics too.
Central Heating Cover – this is a common add on to policies for boilers. It is particularly useful if you have a regular boiler because it will ensure you are fully covered.
What about boiler excess?
This is a term you will see quite commonly in policies. Like other types of insurance, you may need to pay an excess if you want to make a claim. Generally, providers include this kind of clause so that they can offer you cheaper prices. Consequently, you should read the policy carefully and ensure you are clear on what you would need to pay out in the event of a boiler breakdown.
Providers
There are several well-known boiler cover providers in the UK. The companies you are most likely to encounter are:
What you will find is some of them offer boiler insurance whereas others focus on service agreements. The important thing to keep in mind with this is that the latter tends to be the best for emergency call outs. Non-essentials such as repairing the gas line or flue may not be included in the policy. As a result, the agreements tend to be cheaper.
If you want comprehensive cover it is better to go for boiler insurance. That can protect you against a wide array of problems, including noises within the boiler, replacing hot water pumps, and heating controls.
Is there a cap?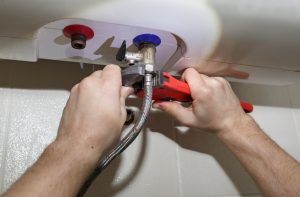 Another important thing to look at is the rules on claims. Some policies will limit the number of times you can make a claim. It is wise to look carefully for this to ensure you don't find yourself in a difficult situation.
Also, some policies may have a monetary cap in place. Caps may restrict things like the amount that can be paid out for labour, parts, etc, and how much they will pay towards boiler replacement. There may also be a specific timeframe for the cap. For example, some types will limit how much you can claim within the first few months of the policy.
Is there any regulation for boiler cover?
Boiler insurance policies are just like other forms of insurance in that the Financial Conduct Authority (FCA) regulates them. Therefore anyone who takes out the coverage can complain to them if there are ever any issues. Also, they can report problems to the Finance Ombudsmen.
Service agreements are a little different. They are contracts between you and the service provider. Consequently, they fall outside of the FCA's and Financial Ombudsmen's remit. Instead of complaining to either of these bodies, you have to go through the provider's complaints procedure.
A great thing to have
When you have boiler coverage for your appliance, there are two main benefits you can enjoy.
Firstly, the provider of the plan will help you get access to reliable plumbing experts. So, you won't have to worry about selecting a poor quality worker.
Secondly it is a much better option for a lot of people to pay a monthly or quarterly fee. This way when things go wrong, you won't have to splash out hundreds of pounds at once. These smaller payments can be a lot easier on people especially when faced with a big repair job.
So if you want peace of mind and and long-term financial gains, this investment is absolutely worth it.
How Warm can help you with your boiler
Everyone wants a warm and cosy home which is possible with an efficient boiler and central heating system. You have to care for this though to make sure it stays in good condition. Even then, things can still go wrong which is why you should look into boiler cover.
When you need any sort of assistance with your boiler or central heating system, you can rely on warm. We work with Gas Safe registered engineers in order to take the hassle out of finding the best price for the work that you need. That's 3 free quotes which come free of any obligations for people in your area, what's not to love?
If you are looking for boiler cover or boiler insurance, Warm can help you. We provide a quick service that will get you quotes fast for whatever you need. Simply complete the form on this page or contact us on 0800 311 8990. We aim to supply quotes within 24 hours.