Welcome to Warm.co.uk, the easiest place to find and compare new Boiler Installation prices. Click here for our online calculator and we'll ask you a few simple questions about your property and boiler. No personal details are required. A fixed price will then appear on screen.
Or, if you prefer to speak direct to local gas engineers, use the "Get 3 FREE Quotes" form to the right. We will match your requirements with our trusted & accredited Gas Safe engineers to install you new boiler. We aim to get you 3 FREE no-obligation quotes the very same day.
Do you have an old boiler and need a new boiler installed? Is it getting tired and inefficient and also costing you too much money on energy bills? If so, you've probably thought about getting a new boiler. It makes sense. Modern boilers are more efficient, using less fuel and using it more effectively, which means you pay less for your energy bills. But what considerations should you make when selecting a new appliance? We take a look at some of the questions that you should be asking to ensure that you get the right boiler for your needs and budget.
Did you know that there are different types of fuel for boilers? These days you can choose from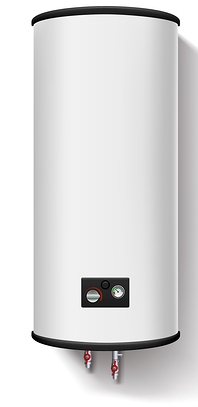 electric, heat pump, oil, or biomass boilers. However, if you do have mains gas, then this will almost certainly be the cheapest as well as the most straightforward to buy and install.
What Type Of New Boiler?
If you have an old appliance, it will probably be a regular boiler that has a separate cylinder to store hot water. You may choose to have one of these types of boilers again or you may choose a more modern combi boiler installed. This doesn't need a separate cylinder and are also usually more energy efficient overall.
How Much Hot Water Do You Use?
The common consensus of opinion is that if you have a large family that uses a lot of hot water, you're generally better off with a regular boiler. However, in smaller households that have less people in them, combi boilers are usually a better option. If you get a quote from ourselves, our specialist engineer will go through the options with you which are best for your circumstances.
How Much Space Do You Have?
Like we mentioned earlier, some types of appliance require you to have a hot water cylinder. This means you need the space in your house to locate it. If you have a particularly small house then you may be best choosing a combi if you get a new boiler installed. They are smaller and do not need a separate storage tank.
Do You Want A Particular Manufacturer's New Boiler?
There are lots of different manufacturers of new boilers. You may have been recommended a certain brand or you may know from experience that you like a particular company to get your new boiler installed. Our installers work with all brands so if you have a particular favourite, we can help you.
How Much Money Do You Have To Spend on a New Boiler?
Like any consumer product, there are boilers of all types at different price points, from budget to premium range. More expensive doesn't always mean better though. As a result we can advise you on what the best appliance is for you and your budget. Deciding to get a new boiler is one of the most financially savvy things you can possibly do. New technology has become far more efficient and you will notice your fuel bills go down as soon as your new boiler gets installed.
Improved boiler efficiency
The energy saving trust estimates that an old central heating boilers are responsible for up to 60% of household energy bills. So having a more efficient new boiler can make a difference to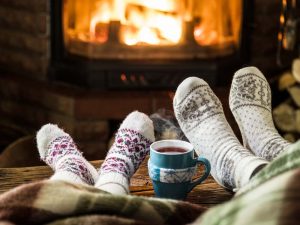 your monthly bills. Most new condensing boilers are 'A rated' which means their efficiency is much better. The efficiency of your old boiler will depend on a number of factors but typically an old non-condensing boiler will have a 'G rating'. This means it could be less than 70% efficient. Depending on your gas bill, moving to a more efficient new boiler could save you over £300 per year
Improved heating control
Using a heating controller with TRVs and a room thermostat allows you to set the temperature in each room individually. Each TRV shuts down the radiator from the heating when the temtemperature around the valve hits the set temperature. Generally people prefer seperate sleeping areas to be a couple of degrees colder than the main living rooms in the home so by using TRVs on each radiator can improve comfort levels in each room. Once each room is at the desired temperature and all the TRVs have shut off the radiators then a room thermostat, can switch the entire heating system off. This saves on bills as well as maintaining the correct temperature.
Much quieter boiler
A new boiler can be significantly quieter than a older boiler. This can make a real difference if the new boiler is on the other side of a bedroom wall. Modern boilers tend to be smaller too. As a result there are more options for placing, They can even be hidden in a kitchen cupboard or in the loft. This can free up useful space in most householders.