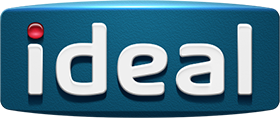 Do you need Ideal Boiler Replacement? With a history of over 100 years and a collection of awards, Ideal Boilers holds a wealth of excellent experience, making them stand head and shoulders above other companies in the business of heating. The products and services are therefore highly dependable.
Applying tough standards to themselves, you can rest easy knowing that you're in capable and passionate hands.
Our Deals for Ideal Boilers
Ideal don't just provide combi, system and heat-only boilers. They also specialise in lots of different areas including providing conversion kits of a range of accessories that allow you to optimise your central heating system to your liking.
In addition, they also move with the times to offer a range of solar power-related and renewable items. As a result, they have cultivated a fine reputation that has stretched over a long time as a result.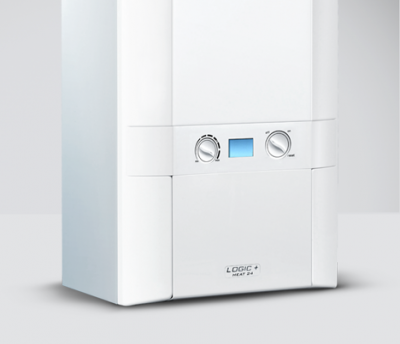 We know Ideal boilers inside out and back again, so servicing is second nature to any of our Ideal-certified engineers. Booking a service is wonderfully simple, and you can do this over the phone or through our website.
Ideal-approved boiler engineers have an intricate knowledge of what they are dealing with. Fixing the problem quickly and properly is what they set out to do, and it's undoubtedly what they will accomplish.
Ideal Boiler Repairs
A dedicated team of staff is waiting to aid you in solving any problems that may occur. Therefore, arranging a date and time for repairing a unit or part has never been easier.
Reach us through our website or by calling our UK-based centre and get a quick solution to any situation that you might encounter. We make the process of sorting warranties as simple as possible. It is quick and painless to get repairs as a result.
The expertly trained repair engineers will solve your problems as quickly as possible, resulting in a faster service. We will even drop you a message to confirm their visit for additional peace of mind.
Ideal Boiler Replacement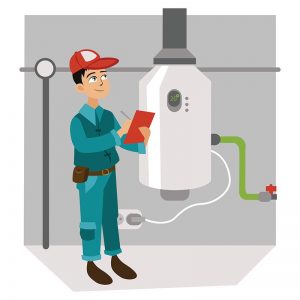 Having undergone rigorous training, the team of installers will make light work of any project. Once we have helped you select the right boiler,  we will arrange for an Ideal-approved service engineer to come to your property at a time that suits you.
Ideal Boiler's high standards mean that the engineers will try to get your boiler fitted within one day. We recognise that your time is precious. Therefore, we will combine swift hands and skilled minds to deliver a service that is fast, dependable and second to none.
Why are you replacing your boiler?
You've decided to replace your boiler, so let's look at the most common reasons and work out what's the best way to proceed.
It's on the blink
You've just run a nice hot bath, stepped in and realised it's stone cold. That's it – new boiler time. Well, not so fast. The first thing you should do is check the digital readout, if it has one. If it's giving an error message, it's probably tripped out for some reason. Google the error message or visit the manufacturer's website – it could be as simple as needing to top up low water pressure or re-setting the system.
If you're remotely unsure about the issue, get in touch with a qualified boiler specialist and let them have a look. It could well need a repair, not a replacement, so don't waste your money.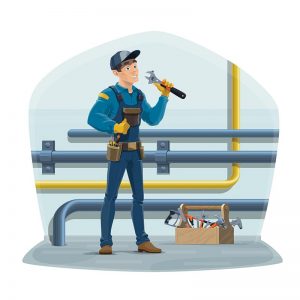 It's definitely beyond repair
Then again, the expert might decide the repair costs would be greater than buying a new boiler, in which case it's time to take the plunge. Speak with the fitter and they'll be able to advise you on your next boiler. It's possible that your existing boiler wasn't the right type for your household anyway, in which case you'll need a different one – which could end up saving you money in the longer term.
It's old and inefficient
The older a boiler is, the less efficient it is. That comes from a combination of wear and tear plus the better technologies and regulations that keep improving boilers' running costs. Your 30-year old boiler might be steadfastly supplying you with hot water – it might even have sentimental value – but the chances are you're probably paying higher bills and leaving a bigger carbon footprint.
Whatever the reason behind wanting to replace your boiler, it is easy enough to arrange for help from some of the very best engineers and plumbers out there.
The team to trust for Ideal boiler replacement quotes
The ability to heat your home and have hot water on demand is a comfort everyone should have. Rather than spending all of your money on a boiler, it makes more sense to get the best deal possible.
This is precisely what you can get with Warm. When you rely on our team, we will provide you with 3 free quotes for the work you need. We compare 100s of Gas Safe engineers from around the country in order to bring you the best boiler deals in your area.
Contact us today!
If you want to get your hands on some fantastic quotes, allow Warm to help you. Our engineers are truly invested in the servicing, repair and new installation of Ideal Boilers.
It doesn't take long at all to get your no-obligation quote as you can use our handy dandy online form to answer a few questions which gives us a better idea of what you need. You also have the option of calling our team on 0800 311 8990 where we will help however we can.