We provide outstanding Gas Boiler Servicing throughout the UK
Have you ever skipped your annual boiler servicing because your gas boiler seems to be running just fine? If you know the answer is yes, you're not on your own. Plenty of people do this purely because it seems to be something you can miss out on without any real concern.
A regular annual gas boiler service is more than just a pretty good idea though. It's essential and means you could get more out of your appliance for longer, so do you now need a one-off boiler service?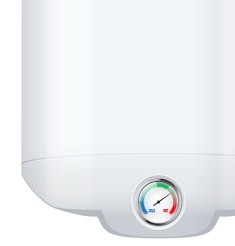 A minor issue can turn into a major one without a gas boiler service.
Some issues with boilers can crop up without actually preventing the appliance from being used. This means you could happily use it day in, day out without realising anything is wrong.
Just because you cannot see the issue, it doesn't mean it isn't there. A small problem could end up turning into a major one if it isn't spotted early enough. Regular service of your gas boiler can help identify minor issues so they can be dealt with before they turn into something more expensive.
Ensuring your boiler is running most efficiently
Heating costs can be expensive. Furthermore, if you're on a meter you'll be charged for all the water you use. Waiting ages for the water to heat up for a running tap could add up over time too.
Consistent annual boiler servicing will help make sure your boiler is running to its best ability. It will ensure you can get the most from your appliance, and that could mean cheaper running costs. Even a one-off boiler service will help.
As you can see, your annual boiler service could be a good investment rather than an unnecessary expense. Call us today on 0800 118 2311 to determine just how soon we could be there to service your gas boiler.
Safety first
No doubt you've heard of carbon monoxide. It's known as a silent killer, purely because you cannot detect it is in a room – unless you have a carbon monoxide alarm (our engineers will provide advice on where to get one of these).
Part of the servicing process includes a gas safety check to determine the current level of emissions is below a safe limit. This gives you the peace of mind of not unknowingly being at any risk of inhaling any carbon monoxide fumes.
Of course, our Gas Safe engineers will also work through a series of other checks and tests. This will ensure your boiler is working fine. If anything is amiss, they can provide a quote for replacement parts. And remember, replacing a minor part can mean you avoid an expensive repair bill if something major should end up going wrong later.
So call today on 0800 311 8990 and make sure you book your annual or one-off boiler service at your convenience. We have a range of days and appointment slots available, ensuring you can arrange your service at a time that suits you.