Are you considering replacing your boiler? It could be one of the best decisions you make.
Did you know that as much as 60% of the average household's energy spending goes on heating? It's even more if there's a particularly cold winter that year. If your appliance is some years old and has been poorly maintained, then it is almost certainly not as efficient as it could be.
Get A Boiler Replacement Quote »
Technology is marching on all the time in the heating and plumbing industry, meaning boilers are getting ever more efficient. That means by exploring the cost of a boiler replacement is a wise move. You could make big savings as well as having a safer appliance too.
Why Do Boilers Need Replacing?
There are a number of reasons why an appliance may need replacing at your home or business. These include:
Lack Of Function – As the years go by, boilers are getting safer, more efficient, and receiving more features too. So your old one may not have features such as a timer or in-depth thermostat control. Investing in a new boiler can give you access to these.
Un-repairable – Your boiler may not be able to be repaired in which case you have no choice but to get a replacement. Or repair may be possible, but it is not cost-efficient. Once again, investing in a new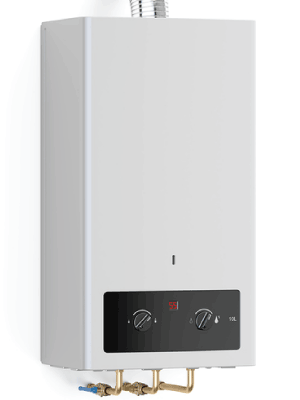 one is your only real choice in this situation and one that once you experience it in action you won't regret.
Location – Do you have a floor-based appliance? If so, the latest research suggests that these are very inefficient and that you could make significant efficiency savings if you were to replace it with a more convention one that is mounted. The fact is too that floor-based boilers tend to be quite old, a good reason in itself to get a new one.
Pilot Light – Does your boiler have a continuous pilot light? If so, it's probably quite old and likely to be very inefficient. You will almost certainly be paying too much for your gas bills and you could lower them significantly by replacing it.
High Energy Bills – If you seem to be having increasingly high energy bills and you've done everything you can think of to cut costs but to no avail, it could be that your boiler could be to blame. A new one will almost always be more efficient than an old appliance and should save you a good amount of money on your energy bills.
How Much Does a Boiler Replacement Cost?
There's no simple or straightforward answer to give when it comes to boiler replacement price. This is because there are various factors to look at:
What Type Of Boiler?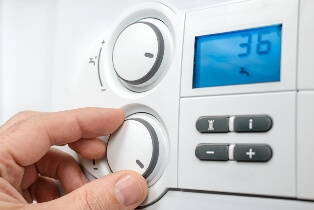 There are different types available. You may choose to get the same type as you already have but you may benefit from a different type. Types include:
System
A system boiler will directly heat your central heating system and produces hot water for a storage cylinder.
Combi
Combination boilers are a water heater and central heating boiler in one compact unit, not requiring a cylinder or tank.
Regular
Conventional boilers provide both heating and hot-water with the use of an additional cold-water tank and hot-water cylinder.
Electric
Electric boilers are a method of using electricity in order to heat the water that goes to your taps, radiators, and cylinders.
Which Manufacturer?
You may have a preference for particular boiler manufacturers. This can also affect the replacement boiler cost. Manufacturers include:
Baxi – Potterton – Glow-Worm – Ideal – Vaillant – Worcester bosch
The process of buying a new boiler replacement can be daunting at first. What type of boiler do you need? Which is the best brand? How much does a new boiler cost?
Great news, a new boiler replacement is what we do here at Warm.co.uk! Here we take a look at what to expect in terms of the cost of new boiler installation. To kick things off, here are some typical boiler costs (excluding installation) for the best-known boiler brands.
| Manufacturer | Price |
| --- | --- |
| Glow-worm | From £560 to £980 |
| Ideal | From £700 to £1,050 |
| Potterton | From £700 to £1,050 |
| Baxi | From £730 to £830 |
| Vaillant | From £800 to £1,450 |
| Worcester | From £1,300 to £2,100 |
Where Is It?
If your boiler is in a particularly difficult place to access then this may significantly increase the time needed to install a replacement boiler. This will have a big impact on the boiler replacement cost. It could rise because of the added time and labour involved.
Getting a good price
Here at Warm, we want to help people access the best prices for central heating and boiler work. After all, who doesn't love the ability to be comfortable in your property with heating and hot water? Our experts supply you with quotes from the 100s of Gas Safe registered engineers that we work with. These 3 free quotes mean you don't have to spend your time stressing over finding a good price or looking for someone you can trust. Should you decide that you don't like any of the quotes, there are no obligations attached. All you have to do is fill out a few questions using our online form or you can give us a call on 0800 311 8990.