Potterton Boilers
Perfect Potterton Boilers, Made in the UK
Accredited, Gas Safe, Experienced
Potterton boilers are made in the UK and undergo testing using gas, electricity and water. If a boiler doesn't get a 100% pass rate, then it doesn't leave the factory. It's all about perfection.

There are many boilers on the market today, but a Potterton boiler is specially crafted for new build homes and social housing. They are dependable, easy to install and maintain and have a range of sizes to suit all dwellings. Potterton prides itself on its excellent SAP ratings – these are the government's Standard Assessment Procedure ratings for energy efficiency. This means that a Potterton boiler will deliver energy in a way that is good for the environment and its super efficiency will be good for the bank balance of the energy bill payer.
All of Potterton's boilers receive a grade A rating for efficiency and there are five different types of boiler, one of which will be perfect for your home.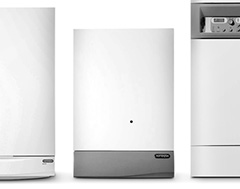 The Promax Combi and the Promax Ultra are combination boilers, these take up less space compared to many boilers as they do not require a water storage tank or a cylinder to store water, rather they heat the water as it is needed. The Ultra delivers up to 16.4 litres of water a minute. Both versions manage your heating and water demands in a way which can reduce your energy bills.
The Promax System boiler is suited to homes that need lots of hot water, while the Promax SL Heat is a small boiler that will fit inside a standard kitchen cupboard, but only produces heat.
Finally, the Promax Store is an integrated system comprising hot water storage and a central heating boiler. It fits in a standard airing cupboard and is particularly popular with people who use lots of hot water.
Note that for any work on your Potterton boiler, the product is part of the Baxi family, so support is guaranteed to be dependable and consistent, in fact the customer support line is open 365 days a year. Bank holiday and weekend hours are shorter than weekdays.
Servicing
It's important to keep up to date with servicing your boiler and it's recommended that this is done annually. Regular servicing makes sure that your boiler is working efficiently, dependably and, possibly most importantly, safely. Checking the health of your boiler makes large repair bills or carbon monoxide poisoning far less likely.
As a homeowner, you are required to have an annual service to keep your warranty valid. If you're a social housing tenant, then your Housing Association or SLA will arrange servicing for you.
Sometimes a boiler will display an error code. There is a webpage dedicated to these, some you can fix yourself and others will require the help of a professional heating engineer.
Repairs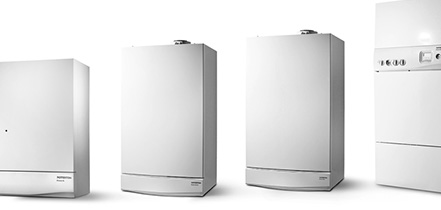 No heating or hot water is always a huge inconvenience and we work to be with you as quickly as we can, to have the least possible impact on your day-to-day life so with a Potterton boiler you should be in safe hands.
We are part of a network of approved Potterton engineers so that you can be rest assured that your repair is in safe hands, and our vans are stocked with Genuine Parts so that repairs can usually be carried out on the first visit with the correct and safe parts for your particular boiler.
Social housing tenants should get in touch with the SLA or Housing Association as soon as they notice a problem so that they can manage any repair needed.
Installation
We recommend using approved engineers to fit your boiler. This will give you peace of mind that a quality job has been done so that you have reliable, efficient and safe heating and hot water. Potterton boilers have a 'pre-plumbing jig', which means that they are easier and quicker to install. Basically, everything that can be prepared off-site is done so, meaning that the heating engineer needs to spend less time in your home installing the boiler.
What next?
If a perfect and dependable Potterton boiler is the one for you then you can either complete our free quote form, or call 0800 311 8990
We will help you choose the best boiler for your home and arrange an installation by a Gas Safe registered engineer and service plan to meet the warranty requirements.
Free Quote
Complete the form if you would like a free no-obligation quote for a Boiler Installation or Repair
Expert Engineers & Great Value
Emergency Response on 0800 311 8990
Nationwide Boiler Services
Gas Safe Engineers
One Off & Annual Packages