This is a very important question and the answer will always come down to your personal requirements. The most crucial thing is to ensure you choose an energy efficient model and be clear on what you can do to save energy. If you need any additional help we can put you in touch with up to three fully qualified Gas Safe Registered engineers. That way you can arrange central heating and boiler installation Belfast residents will appreciate.
What are the differences between the two types?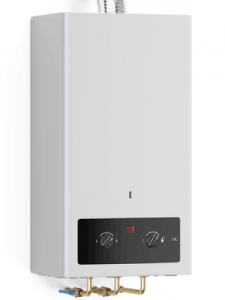 The big difference between conventional and combi boilers is how they heat up water. With combination the water is heated up instantly when it is needed. That is why you can hear the boiler kick in when you turn a hot tap on and causes the slight delay before the water heats up.
Conventional boilers don't do this. Instead they heat up water and store it in a tank. It will remain here until taps are turned on and it is needed. This is beneficial for homes that use a lot of water but it can cause concerns. Notably the water can stand in the tank and lose heat. They best way to prevent this is ensure the tank is properly insulated. If you use a lot of water you could also find the tank empties entirely and there is a delay in supplies.
It is wise to consider your needs and then decide what type will suit them. Keep in mind things like space and how much time it will take to install the appliance too.
Contact us for a service in Belfast
Warm.co.uk is committed to providing the most convenient and efficient service. It couldn't be easier for you to arrange the best central heating and boiler installation Belfast has to offer. Just call our team now on 0800 311 8990 or complete our quote form. We will pass your request to three Gas Safe Registered professional engineers in your area and ensure you get a quick no-obligation price.