Welcome to Warm Gravesend, the easiest place to find and compare new boiler installation quotes. Click here for our online calculator and we'll ask you a few simple questions about your property and boiler. No personal details are required. A fixed price will then appear on screen.
Or, if you prefer to speak direct to local gas engineers, use the "Get 3 FREE Quotes" form to the right. We will match your requirements with our trusted & accredited Gas Safe engineers. We aim to get you 3 FREE no-obligation quotes the very same day.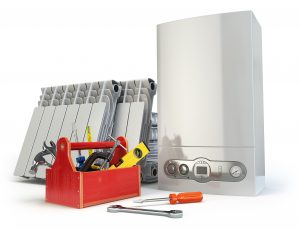 Choosing an engineer to work on boilers as well as heating systems can be a scary prospect. Fortunately we make it easy to find experts. As a result of choosing us, you can work with the best team for central heating and boiler installation Gravesend has.
How do you know they are qualified? How do you know you're paying a good price for the service? Can you trust the recommendations and testimonials on their website? Instead of worrying, turn to Warm. We only work with professional Gas Safe engineers. As a result they can achieve the best standards and ensure systems are safe.
Benefits of letting us find engineers in Gravesend for you
New boilers installation across the region
Great value appliance to suit all needs and requirements
All types of boiler installed, cleanly efficiently
Domestic and commercial needs catered for
Comprehensive central heating installations
With so much to think about, it's perhaps not surprising 10% of people say they've never had their boiler serviced so much as once, let alone annually. Yet if you want to know your appliance is running properly and also giving you the best service it can, you must get a service every 12 months. We can help you to arrange this too.
Call today on 0800 311 8990 to speak to an advisor. On the other hand, you can complete the quote form.
There are several benefits to using our service when you want the best team for central heating and boiler installation Gravesend has:
OFTEC and Gas Safe-registered engineers
All engineers fully-qualified and experienced
Convenient appointments at times to fit in with your life
Gas, electric and oil boilers all serviced
Affordable fixed quotes provided
A Freephone number to ring us on
So, when you are ready to get in touch to book in your boiler service in Gravesend, just call our team on 0800 311 8990. We're here to help, and we can provide a full range of other boiler services as well. If your boiler service reveals a problem, we can advise you on what to do next. With affordable repair services as well as the ability to handle new boiler installations, we are ready to provide whatever services you need.
From Glow Worm to Vaillant – all models covered
Our affordable and convenient boiler services cover all makes and models of boilers. So, whether you have a gas, oil or electric boiler, or a Vaillant, Worcester Bosch or Glow Worm boiler, we'll be there to service it when it's due to be inspected.
You cannot put a price on your own peace of mind as any boiler can be potentially dangerous if it has not been serviced within the last 12 months. Our engineers will check for unsafe gases, leaks, corrosion and problems with seals among other things. So, if you want to protect your boiler and get the best and longest life out of it, you just need to call our Freephone number today to book your service now.
Central Heating Gravesend
There are many types of central heating systems out there for you to choose from as well. Electric variants tend to be the preferred choice of many. There are many reasons why people opt for them, for example the noise and safety benefits.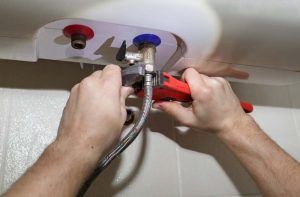 Electric heaters are typically safer than gas kinds. This is because they don't need to burn fuel in order to create heat. This eliminates certain risks, including explosions and carbon monoxide emissions. Electric heaters aren't as noisy as their gas counterparts either. Tapping, banging, creaking, dripping, kettling, and gurgling are all far more common with gas hot water systems. Another positive about electric central heating is that it's respectful to the environment since it doesn't use heavy metals or emit polluting gases. We can help you install an electric system if you're eager to upgrade to one.
The great customer service we are known for starts from the moment you call 0800 311 8990 too. With an opportunity to speak to someone now to get a fixed-price quote, you'll soon know where you stand. Don't leave it too late to get your boiler serviced, remember how much you rely on it. As a result, you will know that it's working just as it should be.
Many others have already used our fixed-price and affordable boiler servicing facility, and we'd like you to try it too. So, wherever you are in Gravesend, make sure you call us on 0800 311 8990 to ensure you book your next service when it's due. With great prices and a great service, we tick all the boxes.
Gravesend is an ancient town in northwest Kent, England, situated 21 miles east-southeast of Charing Cross on the south bank of the Thames Estuary and opposite Tilbury in Essex and 10 miles east of Dartford. Located in the diocese of Rochester, it is the administrative centre of the Borough of Gravesham. Wikipedia