If you need the quality central heating and boiler installation Hove trusts, Warm is the place to call. You will then be in contact with an expert that can help you get what you need.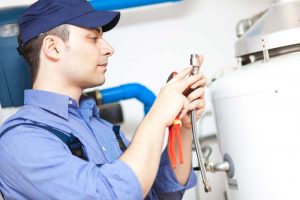 If you are looking for a new boiler, be aware that there are different types available. You can either get what you had last time or update it if required. This will depend on various factors you have to take into account so that you get a great match. The choice you make will depend on your energy usage, budget, available space and any brand preferences. You may also want to talk it over with an engineer for their opinion.
What Type?
Combi boilers are the most common model to find. They do not require a water tank or a cylinder. Because of this, they are ideal for buildings with limited space. But if you want to run hot water from more than one tap at a time, then the pressure will be reduced. The installation process may also be complicated because the boiler needs a flue.
A conventional boiler is only for those who can accommodate it. This is because they need both a water tank and cylinder. While this isn't great for people with limited space, it does allow you to get hot water from multiple rooms. With this boiler, there is a chance you will use up the whole stock and have to wait for it to refill.
System boilers require a cylinder but not a tank. Because of this you need somewhere to put it. While you can get hot water from multiple taps at once, this isn't instant. There is also the chance that the hot water will run out and you will have to wait for more.
The engineers we use have knowledge of different types of boilers including various brands. We will allow you to end up with the highest quality central heating and boiler installation Hove could hope for.
Energy Efficiency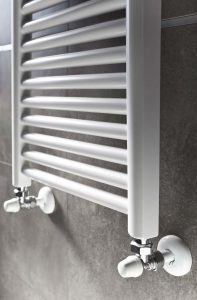 When compared to older models, modern boilers are much more energy efficient. This is great for your energy bill as it is highly dependent upon your boiler. You also get to know that you are helping the environment.
All new gas boilers need to be condensing, with a few exceptional circumstances in place. They also need to have a high efficiency rating, A-rated or at least 88% efficient. Another important thing to remember is that there is no point in heating your home if it all escapes. This is why you should take measures to boost your home's efficiency. This includes draught proofing as well as insulation.
Condensing
A condensing boiler is not technically a type, but an extension. For example, you can get a condensing combi boiler. They are a very energy efficient type because of the way they work. The reason behind this is that non-condensing models release heat when they expel gasses from the flue. Condensers hold onto some of this and use it, meaning you get more heat for the same amount of fuel.
Central Heating Hove
With central heating, contemporary systems are becoming increasingly reliant on clean water. Materials utilised in the fabrication of components like cylinders and heat pumps mean that having a flushed, filtered, or clean supply is essential to preserving the system's efficiency. According to research conducted by the Energy and Utilities Alliance, 80% of central heating problems indirectly and directly connect to debris that exists in the system. As such, it makes sense that you should maintain the system and attempt to prevent future issues.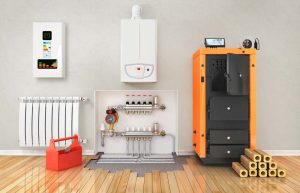 Several commercial and domestic heating systems will have some form of air and dirt removal. However, technology has progressed quite a bit in previous years. As such, it's imperative that we make sure that all systems are receiving the advantages. Anyone who is concerned about their own central heating can ask us for assistance. We'll put you in touch with engineers who know what they're doing.
What Do You Need?
We work with Gas Safe engineers across the nation. This allows everyone to get the help they need. This includes assistance at any time of day, any day of the week. You then don't have to worry and can find local engineers and plumbers with ease. Whether you need urgent repair work, servicing, or a new boiler installing, call us.
When you are looking for the central heating and boiler installation Hove and surrounding areas can count on, give Warm a call. You can reach us at 0800 311 8990 for your 3 free no-obligation quotes.