All modern gas boilers have to be condensing due to government regulations. That does not mean people have to upgrade straight away but when they do the appliance should have a condenser. When upgrading always work with a professional engineer that will do a good job. We can help you to find someone, arranging central heating and boiler installation Brighton residents will rate highly.
Why are condensing boilers better?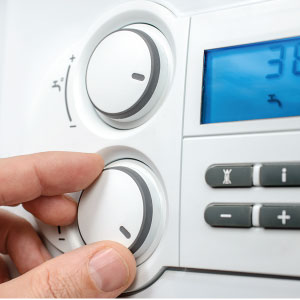 The drawback with conventional gas boilers is they need a flue pipe to expel exhaust gases and water vapour. The issue is that this also wastes some of the heat. This is inefficient and means the boiler is always operating below maximum efficiency.
Condensing boilers have a condenser that can reach temperatures to trigger condensation. As a result this takes the excess heat from the gas and vapour. It can then pre-heat water in the tank. Therefore, fuel consumption and bills will be lower.
A condensing boiler can be around 10% more efficient than an appliance without the condenser. In addition they are better for the environment, reducing carbon emissions because no gas is expelled. This means the planet and the household benefit.
What about electric boilers?
The great thing about a boiler powered by electricity is there is no waste gas at all. Water is heated by electrifying elements in a tank of water instead of burning gas or biofuel. They can therefore be around 99% efficient.
The downside with them is that electricity is more expensive than gas. This results in slightly higher operating costs and leads many people to stick with gas.
A professional service in Brighton
Whether you opt for a condensing gas boiler or an electric one, make sure the installation is professional. This will maximise safety and achieve the right standards.
Warm.co.uk works with specialists proven to offer central heating and boiler installation Brighton residents won't find fault in. We can get you quick quotes or arrange advice if you are unsure what appliance to go for. Call us on 0800 311 8990 or complete the quote form on this page.