A boiler is essential but has the potential to cost you a lot of money in repair bills and higher energy consumption. To avoid this you should ensure your appliance is properly maintained as it ages. A good service history can extend its lifecycle and also reduce the risk of breakdowns. If you want help with your machine from one of the best providers of central heating and boiler installation Preston has available, let Warm help you.
How old is too old for a boiler?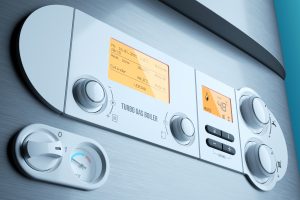 There is no set rule for when you should replace boilers. Some appliances will last for decades and function perfectly fine. Others on the other hand will become problematic and inefficient after 15-20 years. With inefficiency comes higher costs and the risk of more frequent breakdowns resulting in high repair bills. If you are in this situation a new boiler is the best option.
What you should look at is how much you are spending on your annual bills. You may notice a huge increase in your spending that can't be traced to higher usage or rising fuel prices. If this is the case it could be because the boiler is using far more fuel to give you the hot water and heat you need. In this case upgrading is wise.
If you have a very old boiler that lacks modern features such as a condenser and heating controls you could be consuming lots of fuel. As a result an upgrade could definitely help. The Energy Saving Trust even predicts some people could save as much as a third on their bills.
Warm can help
If you are thinking about getting a new boiler we can find you a reliable engineer. We work with local providers with lots of experience as well as the best credentials. As a result we are the best place to come for help with central heating and boiler installation Preston has.