Despite your best efforts, boilers can experience major faults and suffer a boiler breakdown. An annual boiler service carried out by a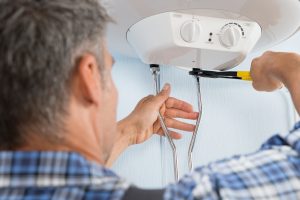 Gas Safe or OFTEC qualified expert can go a long way to preventing this. Unfortunately, sometimes a breakdown is simply written in the stars.
We recommend booking a boiler service just before the winter months. This is when most homeowners typically experience a boiler breaking down. The reason why is that they use it more.
A broken boiler is inconvenient at any time of the year.  In winter however, it can become a real nightmare.
What to do?

We advise you not to panic in the event of a system shutdown. Simply follow our short and simple steps to make the experience slightly less painful. Your home will be back up and running in no time:
Contact an Engineer – Finding a reliable Gas Safe or OFTEC registered boiler engineer who can come out to your property to perform emergency work is the first thing you should do.
Make a Brew – A cosy, warm beverage will warm up your insides and your hands too. A hot chocolate will work just as well as a tea.
Bake & Make – Using your oven to bake or make something to eat is a great way to spread heat throughout your kitchen area. The delicious food will also warm and cheer you up.
Blankets & Bottles – A boiler breakdown is a good time to dig out your hot water bottles and electric blankets.
Don't Let the Heat Out – Retain the heat inside your home. Do so by keeping curtains and blinds shut and by blocking draughts from windows and doors using towels and bedclothes.
One Room – Stick to one or two rooms during a breakdown. This will help these rooms to remain warmer and it will result in less energy usage as you can use portable electric heating methods to heat just one room rather than the whole household.
To find an engineer quickly, complete our simple quote form or contact us free on 0800 311 8990 and we will sort you out with a local, accredited engineer. We won't leave you waiting in the cold.