There are three different boiler types available on the UK market. Choosing the most appropriate for your home or business property is important and we're here to help you make an informed decision. Our short guide will help you understand the basics.
The three main boiler types available are:
Combi
Conventional
System
In 2005, the UK Government introduced legislation to ensure every new or replacement boiler that is installed in a domestic property is fitted with condensing capabilities. This generates 90% of the heat needed for fuel burning by using heat recovery technology.
Combi Boilers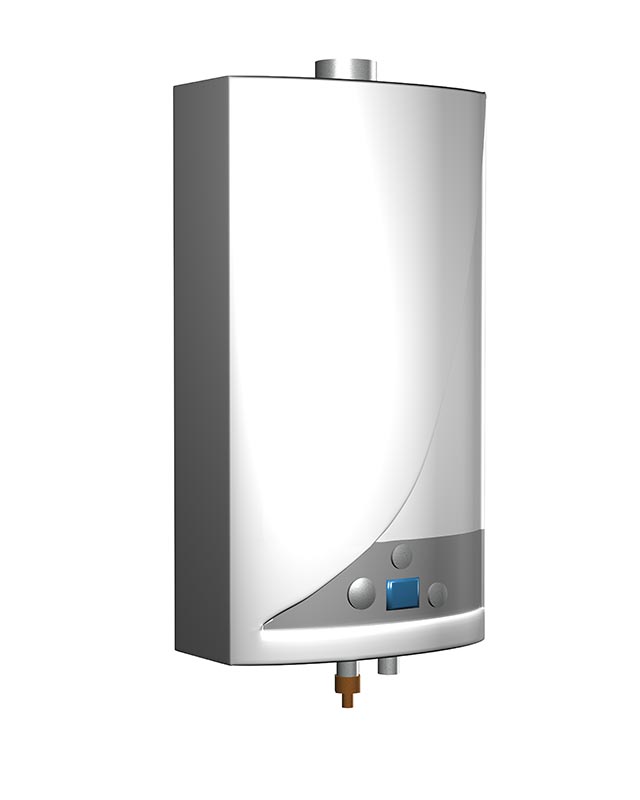 The most commonly installed type in the UK. The small stature and hot water and central heating capabilities (hence the "combi" name) make it a smart option for small and medium-sized properties.
They are available as gas, oil and electric. Each machine doesn't require any extra equipment such as a water tanks. Combi boilers are quick to install so engineer costs are generally cheaper than for system and conventional boiler installations.
Conventional Boilers
Larger properties in rural locations are usually more suited to conventional boiler systems. These systems require separate a cold, a hot, and a central heating water tanks. As a result, it is important to have a large amount of space.
Conventional boilers are highly-efficient. Therefore, they are perfect for homes that are already fitted with a traditional heating and hot water system. They are also good for properties that don't have a high water pressure. The higher pressure of combi and system boilers can often overwhelm the pipes and fittings.
A conventional boiler allows for multiple hot water taps running simultaneously. This is by far the biggest advantage over combi.
System Boilers
A system boiler operates using gas or oil fuel. They are generally considered more economical than combi and equally economical to the conventional ones, both of which can be used with solar water and heating solutions.
In addition to the unit, a water tank is also necessary. They are ideal for properties with good loft space. Multiple hot water taps can be used with system boilers, just like with conventional.
If you would like free advice regarding boilers and heating systems, call us on 0800 311 8990 or complete our no-obligation quote form for a speedy reply from a local engineer.