There are three main types of boiler; combi, system and regular or conventional. They are very different and a wide array of models is available from many noteworthy manufacturers. As a result it can be difficult to decide which one to opt for. Fortunately we are here if you need some help. We work with the best providers of central heating and boiler installation Birkenhead has to offer.
Combi boilers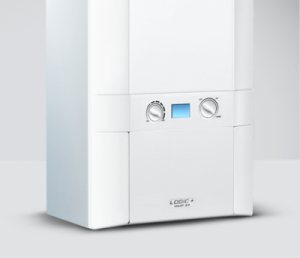 The thing to remember is that these are the most compact appliances you can choose. They provide both heating and hot water in a single unit. Modern models are incredibly efficient, especially if you choose a gas appliance with condensing technology.
The biggest advantage of this style of boiler is you will never run out of hot water. This is because it is not stored in a tank ready for use. Instead it is fed through a heating element at the time of use. The downside is they may not be suitable for homes with multiple bathrooms.
System boilers
This kind of boiler can also provide heating and hot water. The difference is it has a hot water tank like a regular model. The appliance also differs from these though because the tank is built in and is unvented. This makes installation easier.
The clear advantage of this type of boiler is it has a large hot water capacity. Therefore it can supply homes with several bathrooms without a loss of performance. The downside is the appliances are large and therefore take up more space.
Regular boilers
Traditional boilers are commonly found in older properties. They typically only provide heat and have a separate cylinder for hot water. A feed and expansion tank may be part of the system. It is generally located in the loft to feed taps by gravity.
The advantage with this system is it tends to be the cheapest. With a flow and expansion tank it is possible to achieve better water pressure in areas where it is typically low. The downside is they may not feature modern technology and the units are larger than a combi.
If you are struggling to decide which type of boiler to choose we can help you to find advice. Contact our team to connect with the best providers of central heating and boiler installation Birkenhead has. It couldn't be easier and you can expect a great service.