Welcome to Warm Liverpool, the easiest place to find and compare new boiler installation
quotes. Click here for our online calculator and we'll ask you a few simple questions about your property and boiler. No personal details are required. A fixed price will then appear on screen. Or, if you prefer to speak direct to local gas engineers, use the "Get 3 FREE Quotes" form to the  right. We will match your requirements with our trusted & accredited Gas Safe engineers. We aim to get you 3 FREE no-obligation quotes the very same day.
There are three important reasons why you should replace a faulty or damaged boiler. Firstly, it will cost you more money in the long run, requiring further repairs. Secondly, they are likely to be inefficient and consume more energy. Finally, they present safety concerns. It is better to contact a professional installer. They will provide the very best central heating and boiler installation Liverpool has to offer.
Central Heating Installation Liverpool
There are many kinds of central heating systems out there. The one you have might be an electric storage arrangement. They utilise radiators that are full of bricks. Said bricks are incredibly effective. They let you store huge quantities of heat. The radiators make use of off-peak electricity so they can charge up over night. Afterwards, they release the heat that's stocked up throughout the day when you require it.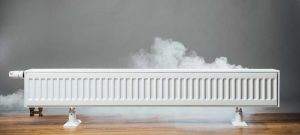 It's true that electric storage heaters look like radiators and are wall-mounted. However, it's not difficult to tell if they are heating your home. Chances are that you won't possess a boiler. Furthermore, the radiators may come with output and input controls. These permit you to adjust how much heat is being emitted and stored. It's possible to encounter problems with these systems. You can contact us if you're having difficulties.
What type of boiler to opt for?
When you settle on replacement as the right course of action, you need to decide what appliance to go for. You need to think about this carefully. Ideally, the machine will serve you for decades to come, making your investment pay off. This is more likely to happen if you take care when you decide what type, make and model to opt for.
Combi Boilers Installation Liverpool
Also known as combination boilers, these models are the most popular in the UK. They supply hot water to taps and the heating without any other components. The units tend to be small and compact, making them ideal for properties with less space.
Conventional Boilers Installation Liverpool
This kind of system supplies hot water via a separate storage tank. They require more space as a result. Yet, they offer the benefit that several taps can be fed simultaneously. This is without losing pressure. The hot water supply can run out if the tank empties completely though.
System boiler Installation Liverpool
Although they are a single unit, a system boiler has a separate cylinder to heat hot water. This is similar to a conventional model. The difference is that the design makes installation easier and they save a little on space.
If they opt for central heating and boiler installation Liverpool residents should ensure they choose the best model. A professional engineer can help make the decision, offering advice and recommendations. Warm.co.uk can help you to find a reliable local specialist to work with.
Why do all new boilers include condensing technology?
By law, every new boiler fitted in the UK must be condensing. The technology is highly efficient,
producing more heat for less energy. The boilers use hot exhaust gases that would otherwise go to waste. The heat in the gas pre-heats the water so less energy is necessary to get it to the right temperature.
The higher efficiency is great for households, helping them to reduce their bills. It is also great for the environment for two reasons. Firstly, it requires fewer resources to generate the energy. Secondly, because of the energy in the exhaust gases, carbon emissions fall.
Condensing boilers are also safer. They are fully insulated and take energy from outside rather than the room they are placed in. Additionally there is a pipe leading to your drainage system. This is solely for condensing waste. That means there is no risk of coming into contact with toxic substances
Beware of frozen condensing pipes
There's an important thing to be aware of with condenser boilers. It is the external pipe need protection against freezing. If this happens, it will cause the appliance to shut down. You can tell the pipe is frozen when your boiler starts making unusual noises. To prevent this from happening you can protect the pipe by adding insulation.
You may want central heating and boiler installation Liverpool residents can depend on. If so, contact us at 0800 311 8990. Warm.co.uk works with locally based engineers registered with Gas Safe. These specialists serve the whole city as well as nearby towns like Birkenhead. They can provide all of the services you need. Included in this is advice about different boilers.

We also have a handy quote form if Liverpool clients want to get a quote quickly without speaking to an advisor. There is no obligation with any quotes we supply you with.
Liverpool is a maritime city in northwest England, where the River Mersey meets the Irish Sea. A key trade and migration port from the 18th to the early 20th centuries, it's also, famously, the hometown of The Beatles. Ferries cruise the waterfront, where the iconic mercantile buildings known as the "Three Graces" – Royal Liver Building, Cunard Building and Port of Liverpool Building – stand on the Pier Head. From Liverpool its 33 miles to Manchester, 44 miles to Stoke-on-Trent, 57 miles to Bradford, 62 miles to Sheffield, 64 miles to Leeds, 68 miles to Wolverhampton and 70 miles to Derby.