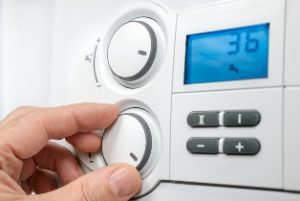 As boilers age they become less efficient and more prone to breaking down. This is due to an accumulation of wear and tear. Good maintenance and regular servicing can help to extend the life of a machine but they will eventually break. It is generally better to invest in a newer model sooner rather than later. With our help you can find a professional engineer who will provide the best service for central heating and boiler installation Stoke has.
How do you know a boiler is getting too old?
There are a number of signs to look out for that indicate you need new boiler installation. They include:
The appliance is over fifteen years old and is an outdated model.
The energy efficiency rating is low.
The boiler takes longer to heat up.
The pilot light is yellow instead of blue.
Repairs are becoming more frequent.
Maintenance costs are rising.
Your home isn't as warm as it should be when the boiler is on.
Fuel bills are increasing even though usage hasn't risen.
You detect any strange noises coming from the appliance.
Any of these could indicate your machine is in need of replacement. It is always wise to act quickly if you you discover any of these signs; a number of them could indicate the device has potentially become unsafe.
Book the right service in Stoke
When you do need a replacement it is always vital you hire a professional engineer. Never choose someone who doesn't have Gas Safe ID and the right credentials. Hiring a professional gives you protection and should inspire confidence you are receiving the right service.
With warm.co.uk you can find the right engineer for you. We are just a call away on 0800 311 8990, 24 hours a day, 7 days a week. We work with local specialists and can find you a quick quote. It is our aim to be the most reliable team for arranging central heating and boiler installation Stoke has to offer.