Few things in your home are as important as the hot water and heating. In order to keep them functioning correctly you need to look after the boiler and central heating system. Regular servicing and upgrading components at the right times is important for this. The latter can even save you money in the long run, especially if you choose a modern, energy efficient machine. Whenever you need repairs, servicing, or new installations, it is best to contact a professional. Warm.co.uk can help you to find a trained, reputable engineer. They can provide central heating and boiler installation Birmingham residents regard highly.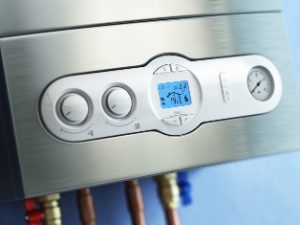 To determine if you are making the right investment you need to weigh up the costs and benefits. Firstly consider how efficient your current boiler and central heating is. Take a look at your bills and see how much you are paying out. Explore how much energy you would save with a modern machine with a higher energy efficiency rating.
Next you need to consider the costs and savings. A new boiler and professional installation can be costly but has the potential to save you hundreds of pounds on your bills each you. Weigh this up carefully and you could see the appliance paying itself off over the years. In addition, a new machine will come with a warranty so you will have additional protection. There should be fewer requirements for costly repairs with a new model too.
Does the central heating need updating too?
If you change your boiler it is also wise to check if you need a new central heating installation. The last thing you want to do is find out that it is not able to handle the pressure the new machine operates at. In addition, you don't want the infrastructure to prevent you from getting the best in terms of efficiency.
A professional engineer in Birmingham will be able to check your heating system to make sure it is suitable for the new boiler. They will also offer honest recommendations such as what kind of model to opt for and what changes may need to be made to the infrastructure such as pipes and radiators. Many engineers will also offer service such as flushing to clean up the system and boost its efficiency.
Central Heating Birmingham
When shopping for new central heating systems, people often find themselves having to choose between gas and electric boilers. If you are wondering which one is cheaper, it's more likely that the former will be more cost effective in the long run.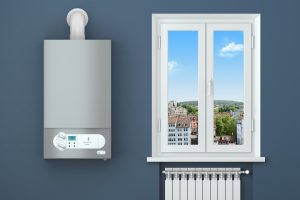 Contemporary gas boilers have an efficiency rating of about 95%. Electric boilers are 100% efficient. Despite the efficiency shortfall, the electric systems often find it difficult to compete with the cheap gas prices. If you're still undecided after reading this, get in touch with one of our engineers and they will offer some advice.
Always opt for professional central heating and boiler installation Birmingham!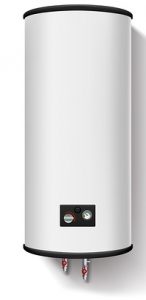 Boiler and central heating installations should never be done by untrained professionals. The jobs can be hazardous and put everybody in the property at risk in the long run if completed incorrectly. You should always choose to work with an approved engineer.
Professionals should have no concerns with showing you their Gas Safe ID card and you can check up on them on Gas Safe's website. In addition, remember you have access to support should you need it. Gas Safe take complaints seriously and can send a specialist to inspect any work you are concerned about.
Arrange a fast, reliable service
When they opt to make an investment in boiler and central heating installation Birmingham residents can trust warm.co.uk to find an engineer. We work with locally based specialists who possess the best credentials. For example all engineers will be Gas Safe Registered and experienced. This ensures services meet the right standards.
If you are considering an upgrade or need additional advice you can reach us at 0800 311 8990. Our advisors will be happy to help to help clients across Birmingham. Alternatively, if you are ready for a quote you can complete our form. We will find a price for you.