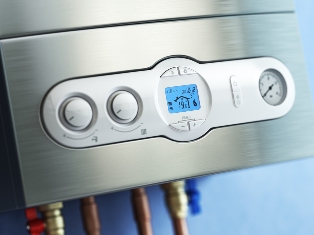 Boilers can be powered by a wide range of different fuels. Deciding which is best for you can be tricky and depends on things like your location, heating and hot water needs, and budget. If you need help making the decision warm.co.uk can help you to find an engineer and quotes. We work with professionals who can provide central heating and boiler installation Wolverhampton home owners will be confident in.
A breakdown of different fuel options
Gas
Boilers can burn gas to heat water to feed radiators and taps. There are two different options; natural gas from the mains and LPG from a tank. As a result you need to ensure the boiler you choose will work with the option you select. A converter may be necessary when using LPG. The benefits of this fuel are the lower costs and wide array of different boilers and heating systems that can be powered by it.
Oil
Many homes in rural areas use oil-powered boilers because they can't access gas mains. Again there are quite a wide array of boiler and heating systems to choose from. The thing to be aware of is you need a storage tank for the oil. There are strict regulations to meet including placement and the sighting.
Solid Fuel
Some boilers can operate by burning different types of soil fuel including coal, wood, paper, and combustible pellets. The fuels tend to be very cheap but the fire in the boiler or range needs to be burning at all times. There may be some concerns with efficiency and safety as well.
Biomass
These are similar to solid fuel in that they use pellets or wood chips. The fuels are therefore sustainable and cheap. The downside is that the boilers tend to be large and costly to install because a flue or chimney is needed. They also require regular cleaning because of the ash.
Electric
Electricity may be the most expensive of the fuels but boilers powered by it can offer many benefits. Most noteworthy, they tend to be compact and are quieter than other models. Users tend to set them to be on in the small hours when they are cheaper to run.
Warm.co.uk is here to help if you would like help deciding on what fuel to use. We can connect you to an engineer with the right knowledge and experience. In fact, we only work with professionals who provide central heating and boiler installation Wolverhampton home owners can trust in. Contact us today at 0800 311 8990 for free or complete our quote form.