Welcome to Warm Cardiff, the easiest place to find and compare new boiler installation quotes. Click here for our online calculator and we'll ask you a few simple questions about your property and boiler. No personal details are required. A fixed price will then appear on screen.
Or, if you prefer to speak direct to local gas engineers, use the "Get 3 FREE Quotes" form to the right. We will match your requirements with our trusted & accredited Gas Safe engineers. We aim to get you 3 FREE no-obligation quotes the very same day.
An old boiler and central heating system could be costing you more than you think. Older systems aren't as efficient as modern ones and lack many of the useful new features. As they age the systems also become more prone to wear and tend to require more repairs. This also results in higher costs on top of the additional energy they are consuming to heat up your home. Instead of accepting this, it may be better to contact a professional engineer to offer the best central heating and boiler installation Cardiff has to offer.
Modern boilers offer many advantages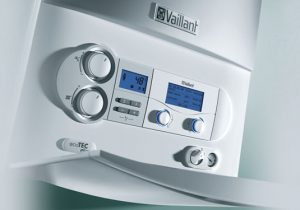 Upgrading to a modern boiler can provide a whole host of benefits. Firstly they consume less energy thanks to technological improvements. Most importantly, new devices have condensing technology that uses waste exhaust gas to generate heat. This cuts the amount of fuel that is needed to warm water.
New boilers also have features such as modern thermostats. This means you can set the temperature you want and the duration when the heating should be on. Such a simple change can save you a great deal, cutting your energy consumption.
When you get a new boiler installed the engineer will likely look at your central heating too. A quick service could improve it, flushing out debris and sludge that has built up in it. This will also help to cut your energy usage.
Choose the right service in Cardiff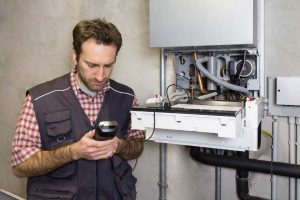 If you do decide to opt for central heating and boiler installation Cardiff has plenty of professional engineers. Make sure you choose someone who is Gas Safe Registered. As a result, you can be sure that they will do a good job, installing the new system safely and certifying it.
Warm.co.uk can help anyone who is struggling to find an engineer. Our service is quick and easy. All you need to do is call one our advisors at 0800 311 8990 or fill in the free quote form. It couldn't be easier and we will help you to find a reliable professional and a great price for the service you need.
Why should you find an engineer with us?
Our service is designed to be convenient and as simple as possible. All you need to do is tell us where you are and what kind of service you are looking for. We do the rest for you. We can arrange:
Gas Safe Registered Engineers
It couldn't be easier. So, when they need central heating and boiler installation Cardiff residents should choose us. The engineers we represent can work in the domestic and commercial sectors, providing the same safe, efficient services.
Central Heating Cardiff
We can assist you with your central heating if there are any problems. Sometimes, you'll need to drain the system down. You might have to introduce an agent so you can cleanse it and flush it afterwards. This will remove sludge and other substances.
Whatever the case, it's essential that you switch the boiler off. Turn off the electricity or gas supply to your boiler. In the case of solid fuel or a back boiler, make certain it's out. If you find yourself having to do any of this, you may need to assess your instrument's effectiveness. Our engineers can do this for you if you need any help.
What kind of boiler should you upgrade to?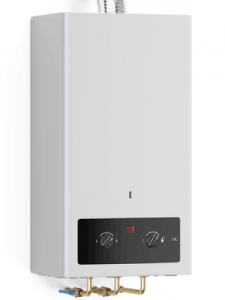 This is one of the most common questions engineers receive. There are several different types and a wide array of models by different manufacturers. Selecting the right one can be a little tricky as a result. Fortunately, we can help. The best thing to do is replace a boiler like-for-like. That way you can be confident it will work with the central heating system that is in place. This also shouldn't cause any issues with space. If you do want to change type there are a couple of things to consider. Firstly, combi boilers are the most compact and save the most space. They may not be suitable for the largest properties though. Conventional models require the most space and generally take the longest to install. System machines are an upgrade on these, ensuring components are integrated into a single unit to save space.
Cardiff is the capital of Wales and its largest city. The eleventh-largest city in the United Kingdom, it is Wales' chief commercial centre, the base for most national cultural institutions and Welsh media, and the seat of the National Assembly for Wales. Cardiff is located in the county of South Glamorgan, Wales, three miles north of the town of Penarth, 11 miles south-west of the major city of Newport, 40 miles west of Swansea and 131 miles west of London.