An old boiler and central heating system could be costing you more than you think. Older systems aren't as efficient as modern ones and lack many of the useful new features. As they age the systems also become more prone to wear and tend to require more repairs. This also results in higher costs on top of the additional energy they are consuming to heat up your home. Instead of accepting this, it may be better to contact a professional engineer to offer the best central heating and boiler installation Cardiff has to offer.
Modern boilers offer many advantages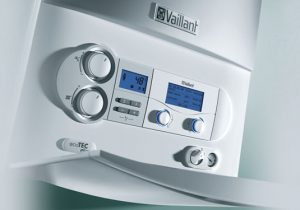 Upgrading to a modern boiler can provide a whole host of benefits. Firstly they consume less energy thanks to technological improvements. Most importantly, new devices have condensing technology that uses waste exhaust gas to generate heat. This cuts the amount of fuel that is needed to warm water.
New boilers also have features such as modern thermostats. This means you can set the temperature you want and the duration when the heating should be on. Such a simple change can save you a great deal, cutting your energy consumption.
When you get a new boiler installed the engineer will likely look at your central heating too. A quick service could improve it, flushing out debris and sludge that has built up in it. This will also help to cut your energy usage.
Choose the right service in Cardiff
If you do decide to opt for central heating and boiler installation Cardiff has plenty of professional engineers. Make sure you choose someone who is Gas Safe Registered. That way you can ensure they will do a good job, installing the new system safely and certifying it.
Warm.co.uk can help anyone who is struggling to find an engineer. Our service is quick and easy. All you need to do is call one our advisors at 0800 311 8990 or fill in the free quote form. It couldn't be easier and we will help you to find a reliable professional and a great price for the service you need.