Welcome to Warm Swansea , the easiest place to find and compare new boiler installation quotes. Click here for our online calculator and we'll ask you a few simple questions about your property and boiler. No personal details are required. A fixed price will then appear on screen.
Or, if you prefer to speak direct to local gas engineers, use the "Get 3 FREE Quotes" form to the right. We will match your requirements with our trusted & accredited Gas Safe engineers. We aim to get you 3 FREE no-obligation quotes the very same day.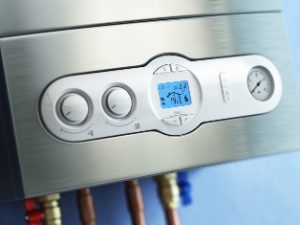 Selecting the right boiler for your home is very important. Ideally it will be energy efficient and offer affordable operating costs. In addition it should be able to effectively meet your hot water and heating needs. If you are struggling to make a decision, consult a professional engineer. Warm.co.uk works with specialists who offer central heating and boiler installation Swansea based clients can rely on.
Central Heating Swansea
We always have customers asking us if there are any ways they can keep their bills down as well as increase the lifespan of their central heating. In fact, there are actually several actions you can take to guarantee this outcome. One would be to organise an annual system service. This is a particularly good idea of your set up is old. You'll be able to rectify minor issues before they have a chance to evolve.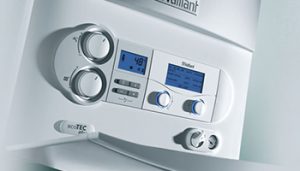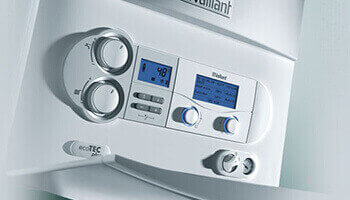 Examine your central heating for strange marks or stains as well. These might be telling you that there's a leak somewhere. If left alone, said leaks can have major implications. So, contact us if you see any stains or marks. We'll provide you with quotes for the Gas Safe registered engineers operating in your local area.
Which boilers store water?
Regular (conventional) and system boilers have a separate tank to store hot water. The tanks can provide different volumes, suiting the size of the property and the needs of the household or business. Additional tanks can increase the capacity. In homes these are commonly located in the loft.
The great thing about boilers that store water is they tend to offer better pressure. This is good for properties where multiple taps may be used simultaneously. The water will also generally be hot as soon as the tap is turned on. The drawback is they require more space for the appliance and tanks. The volume of water is also limited to what the tanks can hold.
How are combi boilers different?
Combination boilers connect directly to the mains. This means that there is no limitation on the amount of hot water that is available. They are also more compact and easier to install because there are fewer components. There are some fantastic advantages as a result.
The drawback with this type of boiler is they are generally not suitable for large properties. The pressure may not be high enough to feed several taps at once. In addition the mechanics can be quite complex, increasing the maintenance and repair costs.
Talk to a boiler engineer in Swansea
If you want to know more about the differences between types of boiler it is advisable to speak to a professional. In the best case they can visit your property and determine which system would be correct for your needs.
Warm.co.uk makes it as easy as it could possibly be to arrange an engineer. We work with specialists who offer central heating and boiler installation Swansea residents rate highly. Our service is free and can get you quotes quickly. Either call 0800 311 8990 or complete the form.
Consider the cost of installation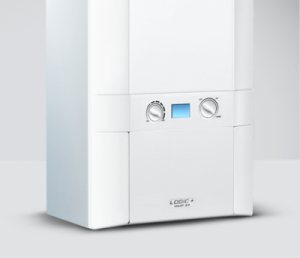 One of the most important things to think about when you choose a boiler is how much it will cost to install. A number of factors come into place here including the size and complexity of the system.
The main thing that will affect the installation is the type of fuel you are using. Electric boilers are the easiest to install. They can be wired into the existing electrics relatively easily and don't need any ventilation.
Gas boilers can be the trickiest to install. They require a flue and good ventilation to prevent carbon monoxide from building up. If these are already in place the job will be easier. The hardest installation is if a new gas line needs fitting and a flue is not already in place.
Conventional and system boilers are also more costly to install than combi. Of the three regular are the most complex, especially if they have multiple water tanks. System boilers have the benefit that the tank is built into the model. Although they may be large, the installation is easier. Combi are the smallest, lightest and easiest to deal with.
The right service when you need it
Warm.co.uk offers a service 24/7. That way you can call on us whenever you have concerns about your heating or boiler. We will put you in touch with engineers in the area who can help. In addition we make it very easy to get a quote; all you need to do is fill in the form.
With us you can book central heating and boiler installation Swansea home owners are happy to recommend. The professional engineers will advise you on everything from the costs to install a particular model to what kind of servicing will be needed. Then, you can make the right choice.
Swansea is a city and county on the south coast of Wales, close to Cardiff and Newport. The National Waterfront Museum, in a renovated warehouse with a slate-and-glass extension, features coal-industry artefacts. Swansea Museum's collection includes maritime paintings, plus boats in Swansea Marina. The Dylan Thomas Centre commemorates the 20th-century writer with hands-on displays. Swansea Market offers local produce, crafts and other goods.