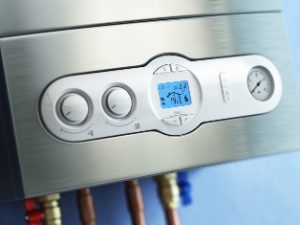 Selecting the right boiler for your home is very important. Ideally it will be energy efficient and offer affordable operating costs. In addition it should be able to effectively meet your hot water and heating needs. If you are struggling to make a decision, consult a professional engineer. Warm.co.uk works with specialists who offer central heating and boiler installation Swansea based clients can rely on.
Which boilers store water?
Regular (conventional) and system boilers have a separate tank to store hot water. The tanks can provide different volumes, suiting the size of the property and the needs of the household or business. Additional tanks can increase the capacity. In homes these are commonly located in the loft.
The great thing about boilers that store water is they tend to offer better pressure. This is good for properties where multiple taps may be used simultaneously. The water will also generally be hot as soon as the tap is turned on. The drawback is they require more space for the appliance and tanks. The volume of water is also limited to what the tanks can hold.
How are combi boilers different?
Combination boilers connect directly to the mains. This means that there is no limitation on the amount of hot water that is available. They are also more compact and easier to install because there are fewer components. There are some fantastic advantages as a result.
The drawback with this type of boiler is they are generally not suitable for large properties. The pressure may not be high enough to feed several taps at once. In addition the mechanics can be quite complex, increasing the maintenance and repair costs.
Talk to a boiler engineer in Swansea
If you want to know more about the differences between types of boiler it is advisable to speak to a professional. In the best case they can visit your property and determine which system would be correct for your needs.
Warm.co.uk makes it as easy as it could possibly be to arrange an engineer. We work with specialists who offer central heating and boiler installation Swansea residents rate highly. Our service is free and can get you quotes quickly. Either call 0800 311 8990 or complete the form.