Your home is supposed to be somewhere you feel comfortable and safe. Two of the most important things to ensuring this is the case is having hot water and heating. Without either, you could end up very uncomfortable. It may even have a negative impact on your health. Fortunately, we can arrange the central heating and boiler installation London residents need.
Central Heating London
With central heating, the majority of systems include a thermostat. It is either wireless or mounted in one position permanently. With the wireless one, you can move it between rooms. It's the thermostat's job to track the temperature. It also turns the boiler off once it becomes hot enough. When the temperature drops, it'll turn it back on.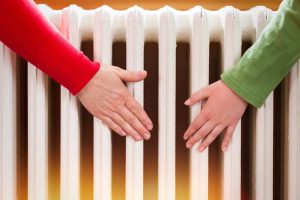 There are additional central heating controls too, including timers. They turn the boiler off and on at set points. Additionally, programmers exist that let you alter temperatures. This is for every day of the week. One other popular option is the smart thermostat. You can operate these remotely through your computer or mobile. Even if you're not home, you can alter the temperature easily. Should you ever require help with your central heating system, you can get in touch with us. We work with engineers that specialise in these arrangements.
Why does hot water or heating fail?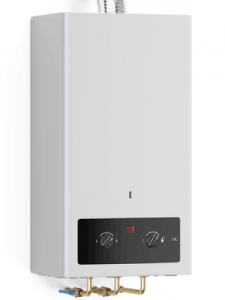 There are many reasons why your hot water or heating may cease working. Firstly, it could be a problem with the boiler such as a broken component. A full inspection by a professional Gas Safe Registered engineer will determine if this is the case. In some situations, a repair may be possible but in others, replacement is the only option.
You might have hot water and your boiler seems to be functioning but your heating is not working. If this is the case, it could be an issue with a setting. You can look at changing this yourself or contact an engineer. If the settings appear to be correct it could be a problem with the diverter valve. This may require a replacement.
Sometimes issues can occur if you upgrade to a new boiler. This normally happens if you leave the old central heating infrastructure in place. Modern condensing or system boilers may have much higher pressure than older systems. This can result in leaks as well as damaged pipes and valves. If you are upgrading you may want to consider improving the central heating too.
A comprehensive solution
If problems exist, we can help to arrange central heating and boiler installation London residents will appreciate. We work with local engineers with the right skills and credentials to do large or small jobs. Whether it is a domestic property or a commercial one, specialists are just a call away.
When you contact a Gas Safe Engineer you will receive:
Professional, independent advice
Boiler installation for various makes and models
Central heating installation
Servicing
Repairs if appropriate
Free no obligation quotes
How to decide when to opt for central heating and boiler installation London?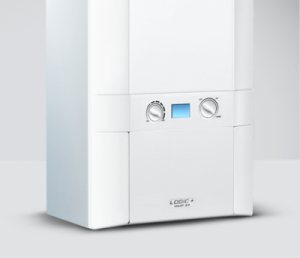 There are a number of situations when an upgrade is the best option. It is always important to weight up the costs carefully. Ensure you choose a professional service too.
Firstly, an upgrade is wise if you are spending a great deal on energy bills and still have an old boiler. A new installation could save you huge amount in the long term. In fact, your bills could fall so much your new appliance will pay for itself in a handful of years.
The second situation when a new installation is wise is if the cost of repairs continues to rise. Like vehicles, boilers and central heating systems tend to break more frequently after the first problem. It may only be small issues such as broken valves but the replacement costs will add up. Sometimes it is better to just upgrade.
A third time when you should update is if you purchase a property and it has an old outdated system. It may work for a period of time, but when it goes wrong the bills, stress and disruption could be extensive. It may be better to get a new installation from the outset.
If you are looking for help from the best in central heating and boiler installation London has, we can help. Our service is convenient and we ensure you get a quick quote and useful advice.
You can choose to call us on 0800 311 8990 or complete our quote form.