Your home is supposed to be somewhere you feel comfortable and safe. Two of the most important things to ensuring this is the case is having hot water and heating. Without either you could end up very uncomfortable. It may even have a negative impact on your health. Fortunately, we can quickly arrange the central heating and boiler installation London residents need.
Why does hot water or heating fail?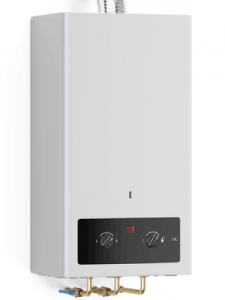 There are many reasons why your hot water or heating may cease working. Firstly it could be a problem with the boiler such as a broken component. A full inspection by a professional Gas Safe Registered engineer will determine if this is the case. In some situations a repair may be possible but in others replacement is the only option.
If you have hot water and your boiler seems to be functioning but your heating is not working, it could be an issue with a setting. You can look at changing this yourself or contact an engineer. If the settings appear to be correct it could be a problem with the diverter valve. This may require a replacement.
Sometimes issues can occur if you upgrade to a new boiler but leave the old central heating infrastructure in place. Modern condensing or system boilers may have much higher pressure than older systems. This can result in leaks as well as damaged pipes and valves. If you are upgrading you may want to consider improving the central heating too.
A comprehensive solution
If you do have problems we can help to arrange central heating and boiler installation London residents will appreciate. We work with local engineers with the right skills and credentials to do large or small jobs. Whether it is a domestic property or a commercial one, specialists are just a call away.