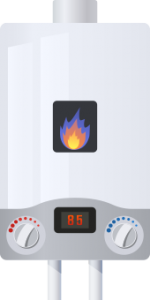 No one loves opening up a letter only to discover an unanticipated bill. This is especially true when it's for necessities like hot water or heating. There are all sorts of problems that could warrant bills like this, including surprise repairs. Additionally, boilers that have had work done on them previously have a higher chance of encountering more issues in the future, meaning more maintenance. In many instances, you'd be better off getting in touch with the finest engineers for central heating and boiler installation Oxford has. Warm can help with that.
New boiler installation for the people of Oxford
Are you undecided on whether you actually need a new boiler? If you've come across any of the following complications before, then we suggest that you contact us immediately:
Cold Radiators
If your central heating is active but the radiators are still cold, there's probably some trapped air or sludge in the system. Bleeding the radiators is a viable solution sometimes. However, there are cases where a powerflush and upgrading the boiler is the only long-term answer.
Freezing Pipes
During winter, you could touch your pipes only to find out that they are freezing. This occurs once the days and nights start becoming colder and condensation begins accumulating in your pipes. Eventually, your gas boiler will shut down, leaving you deprived of hot water and heating. Thanks to advancements in the appliances, you shouldn't have to put up with issues like this if you purchase a contemporary model. In addition you can protect the pipes with insulation.
Lack of hot water
Various issues can cause this to happen. Examples include broken airlocks, malfunctioning valves, and low water levels. If your boiler experiences these problems frequently, you should think about buying a new one.
Boiler turns off by itself
Your machine could be acting on its own accord. If it continues to switch itself off, then there's a broken thermostat somewhere. If it's not this, then there's trapped air within the system or low water pressure. It could be a simple matter or a complex one. If it turns out to be the latter, then it's likely that a boiler replacement will be more cost effective in the long run.
Banging
Ask yourself if your boiler ever becomes incredibly noisy and starts making banging sounds. This is what we refer to as kettling. It means that there's a deposit of lime or similar debris within the boiler's heat exchanger. This normally happens because there are hotspots that aren't heating up correctly. Such situations are common for those who own boilers that are close to expiring. If your own is giving you grief, it's probably time to replace it.
Your new boiler should include heating controls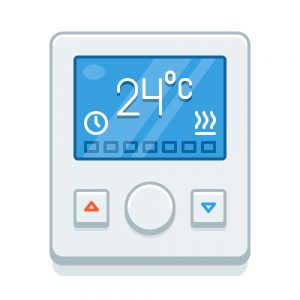 One of the smartest moves you can make is to choose a new appliance that possesses sophisticated heating controls. They will permit you to create zones inside your property and set distinct temperatures. This is a straightforward strategy of saving energy because it's easier for you to heat up certain locales. Warm can help you to find a highly trained engineer to offer the best central heating and boiler installation Oxford has. That way you can get a modern device with advanced controls.
Reasons to use our Oxford boiler services
By choosing our boiler services, you can rest easy knowing that you will get:
Honest, open, and transparent pricing
Outstanding standards of customer service
Supreme safety standards
Central Heating Oxford
Our team also provides the finest central heating services you can find in Oxford. When it comes to these systems, it's important to look after every element. This includes the radiators. If there are any problems with them, it might be because of the central heating's controls. The settings might not be correct.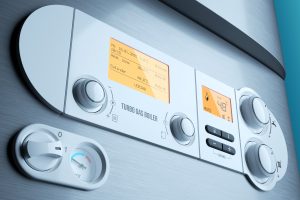 In the event this happens, it is possible to resolve the complication yourself. See to it that the system is turned on and ensure that the thermostat is turned up correctly. Furthermore, it's a good idea to see whether the timer's settings are accurate. If the problems persist after your intervention, then you should contact us. We'll put you in touch with engineers who are more than capable of assisting you.
We only work with competent professionals, including people with Gas Safe and OFTEC qualifications. Therefore you can expect a first rate service every time. It is also the reason we are the most reliable place to find central heating and boiler installation Oxford can offer.
Get in touch with our boiler specialists today for a free, no obligation quote for your new installation. You can choose to call us on 0800 311 8990 or fill out our contact form. The sooner you move, the quicker you'll receive your new boiler.