Did you know that a huge proportion, close to 60%, of your energy bill comes from heating your home? Knowing this fact, it is wise to ensure that you have an efficient system in place, including your boiler. Working to offer premier central heating and boiler installation Reading loves, we can help you with this.
Don't Waste Energy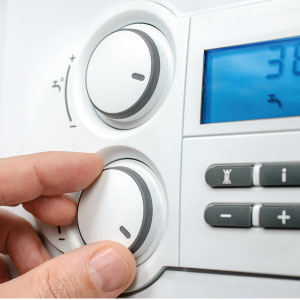 When you make smart heating choices, there are many benefits to look forward to. You can keep the costs of your energy bill down whilst still staying warm. There are various ways you can receive quality heating. Examples include ensuring adequate insulation and draught proofing throughout your property. After all, why turn the heating on if it is all going to escape?
You may also want to look at ensuring you have an energy efficient boiler in place. This could be able to save you hundreds of pounds every year.
Remember To Book Your Service
While most people realise that a boiler service is essential, not everyone knows how it can improve the efficiency. This is due to boilers ageing and suffering from debris building up in the system. When an engineer carries out a comprehensive inspection, they can do other work too. This includes cleaning out different elements and fixing any issues present. The result enables your boiler to run with ease and lowers your heating bill.
This is not the only reason you need to use servicing. There is also the safety aspect by ensuring your appliance is not dangerous. Carbon monoxide is a potentially fatal issue that you can avoid by having a regular boiler check. Repair work is also completed sooner this way. It allows you to avoid dealing with more serious and expensive problems later.
When you find yourself in need of the best central heating and boiler installation Reading has to offer, you can call us. We arrange various jobs such as repairs and servicing. Everything is always completed by a high quality Gas Safe or OFTEC engineer for first class results.
What Is A Condensing Boiler?
If you look into getting a new boiler, you are sure to come across condensing models. This is something that comes alongside the type, for example a condensing combi unit. They dominate the market due to the fact that they are one of the most energy efficient options out there.
The reason they are so efficient is because of the heat they use. They capture the energy that would escape through the flue of a non condensing machine and reuse it. This means that while using the same amount of fuel, they offer more heating. Since 2005, legal requirements mean that people have to get a condensing unit. There are a small number of exceptions in place though.
Ever since April 2018, new boiler installations have needed to be at least 92% efficient or an A rating. It is easy to find this with a condensing boiler. These are far better than older systems that do not use energy as well. Not only can it keep costs down, but there is the added bonus of knowing that you are helping the environment.
It May Be Time For An Upgrade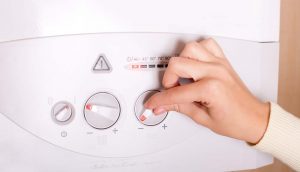 Depending on the age and type of your boiler, it may be that the best thing for optimal efficiency is to consider a new installation. When you invest in a more modern system, it will likely be vastly more efficient. Not only this, but it will be able to offer you more reliable heating and hot water. You can choose different ways to pay for a new boiler.
One thing many people enjoy about developments in boilers and central heating is access to helpful controls. This includes setting up zones within your property. What this means is that if people are only using certain rooms, you can choose to heat them instead of the entire building. Not only does this add to energy efficiency, it also increases convenience.
Discover high quality central heating and boiler installation Reading residents can rely on. When you call Warm, we can provide you with quotes of the experts in your local area. Whatever work it is that you need, call 0800 311 8990 if you would like to get started or for more details. If you prefer to do everything online you can complete our quote form instead.