Welcome to Warm Slough, the easiest place to find and compare quotes for new central heating and boiler installation. Click here for our online calculator and we'll ask you a few simple questions about your property and boiler. No personal details are required. A fixed price will then appear on screen.
Or, if you prefer to speak direct to local gas engineers, use the "Get 3 FREE Quotes" form to the right. We will match your requirements with our trusted & accredited Gas Safe engineers. In fact we aim to get you 3 FREE no-obligation quotes the very same day.
Finding an engineer often proves difficult when boilers and radiators start to break down. Thankfully, our business is around to provide you with first class help. We accomplish this by teaming up with the best engineers offering central heating and boiler installation Slough has. After you pick the phone up, you simply need to tell us where you are and what the issue is. You can also fill out our quote form if it would be more convenient.
Central Heating Slough
When it comes to the central heating system, it's possible to encounter various issues. One would be that you have hot water but no heating. Have a look to see whether it's a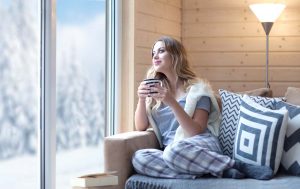 ll or just some of your radiators that aren't getting hot. If only some of them aren't working, then the system might be dirty with sludge. It'll require power flushing if this is the case.
The problem might be because your central heating has air inside and requires bleeding. There could even be some faulty radiator valves. Whenever you do have issues with your arrangement, you should contact the team here at Warm. We work with Gas Safe engineers trained to resolve central heating problems.
Slough's most comprehensive services
The engineers we work with have the talent to repair every major brand of boiler, including discontinued and largely unknown models. In addition, they operate on every type of boiler. This includes the favoured combi, larger system models, and regular boilers. Not to mention, they supply central heating installation and services. Every one of the boiler engineers we know is Gas Safe registered and extensively trained. This means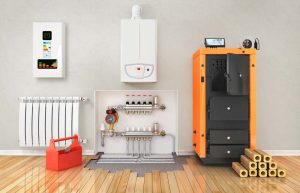 that you can rest easy knowing that your appliance is in the hands of a professional. They will go over every repair job in detail and won't proceed until covering all the important details. Due to this transparency, we've managed to satisfy countless clients and are the best place to find central heating and boiler installation Slough can provide.
Each customer can expect:
Top tier work for the finest prices
A fully qualified Gas Safe registered heating engineer or plumber
Clean, tidy work
Same day services when possible
Zero hidden charges
A completely transparent and honest service
Don't leave any problem unattended
Something you should never forget about boilers is that servicing and repairs are integral. It's critical for spotting complications, and for the effectiveness of your heating and hot water. If you fail to attend to small issues, they will cause bigger problems in the future.
There are the crucial safety reasons to think about as well. Leaking boilers can lead to potentially fatal carbon monoxide poisoning. You'll feel much better if you choose to take your responsibilities seriously. If you possess a warranty and don't want to risk voiding it, get servicing. Furthermore, businesses need to adhere to strict rules and regulations that surround their boilers. Our professionals understand the value of annual servicing. As such, they will always recommend it to you.
What kind of boiler do you own?
It doesn't matter whether you boiler is gas or oil-fired. We can find you someone to take care of it. The engineers are capable of fixing and fitting electric and biomass boilers too, suiting any needs. In addition the specialists we work with can deal with a huge array of different brands. This includes the most popular manufacturers and lesser-known names. Whether it is a simple or complete machine, they can offer services.
How long will servicing take?
It'll take roughly half an hour to service the majority of boilers. To ensure that they don't miss anything, engineers stick to an exhaustive checklist. They shall examine, clean, and survey each component for signs of leaks, corrosion, and other issues. Moreover, they can pinpoint parts that are worn out and ready for a replacement. In other words, when you get in touch with our team, you're giving yourself access to the greatest way to organise a boiler service in Slough. It's the same regardless of whether you're a landlord or homeowner, or a company owner with a bad boiler.
Anyone who is interested in our assistance can call us on 0800 311 8990 today. We can provide central heating and boiler installation Slough businesses and inhabitants will take an immediate shine to. If you would prefer, you're free to reach us by filling out our Free Quote Form.
Slough is a large town in Berkshire, England, 20 miles west of central London and 18 miles north-east of Reading, in the Thames Valley at the intersection of the M4, M40 and M25 motorways. It had a population of 164,000 in 2018. Slough is located in the county of Berkshire, South East England, two miles north-east of the town of Eton, and 20 miles west of London. It lies just south of the Buckinghamshire border, and was historically in the county of Buckinghamshire. Slough falls within the unitary authority of Slough. It is in the SL1 postcode district. The post town for Slough is Slough.