The greatest improvement in heating systems is how efficient they are now. Modern boilers and radiators consume far less energy and can cause a much smaller carbon footprint. This is fantastic for the household and the environment. If you are looking to upgrade or want to make better use of your appliance, contact us. We will put you in touch with a top team, one of the best for central heating and boiler installation Cambridge can offer.
Modern condensing boilers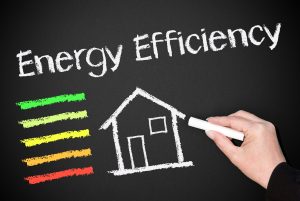 When you buy a new boiler you'll probably notice that it contains condensing technology. It is now a legal requirement that all gas boilers have a condenser. Appliances powered by oil can also include the technology.
The important thing to keep in mind with condensing boilers is they need a flue and a dedicated drainage pipe. The flue collects hot exhaust gas and absorbs the heat. This energy can then pre-heat water, saving fuel. The waste pipe gets rid of toxic sludge from the condenser so that it doesn't come into contact with people. If you don't already have both they will need to be installed. As a result you could be looking at a higher installation fee.
Although the cost to install a condensing boiler may be higher, they can reduce your heating bills dramatically. Most appliances are at least 90% efficient, meaning the vast majority of the energy goes into producing heat. Upgrading from an old machine to a new condenser one could save as much as 30% on bills.
A professional service
If you do want to upgrade your boiler Warm can help you to find the perfect service. It is vital you get the new equipment installed by a trained, qualified professional. Faulty installations are very dangerous, potentially allowing carbon monoxide to leak or causing a fire hazard. Therefore you should work with an engineer who is Gas Safe or OFTEC registered.
Luckily we only deal with professionals with the right qualifications and training. Therefore you can get a service from one of the very top providers of central heating and boiler installation Cambridge has.