The greatest improvement in heating systems is how efficient they are now. Modern boilers and radiators consume far less energy and can cause a much smaller carbon footprint. This is fantastic for the household and the environment. If you are looking to upgrade or want to make better use of your appliance, contact us. We will put you in touch with a top team, one of the best for central heating and boiler installation Cambridge can offer.
Modern condensing boilers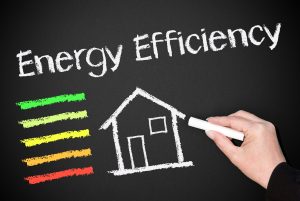 When you buy a new boiler you'll probably notice that it contains condensing technology. It is now a legal requirement that all gas boilers have a condenser. Appliances powered by oil can also include the technology.
The important thing to keep in mind with condensing boilers is they need a flue and a dedicated drainage pipe. The flue collects hot exhaust gas and absorbs the heat. This energy can then pre-heat water, saving fuel. The waste pipe gets rid of toxic sludge from the condenser so that it doesn't come into contact with people. If you don't already have both they will need to be installed. As a result you could be looking at a higher installation fee.
Although the cost to install a condensing boiler may be higher, they can reduce your heating bills dramatically. Most appliances are at least 90% efficient, meaning the vast majority of the energy goes into producing heat. Upgrading from an old machine to a new condenser one could save as much as 30% on bills.
A professional service
If you do want to upgrade your boiler Warm can help you to find the perfect service. It is vital you get the new equipment installed by a trained, qualified professional. Faulty installations are very dangerous, potentially allowing carbon monoxide to leak or causing a fire hazard. Therefore you should work with an engineer who is Gas Safe or OFTEC registered.
Luckily we only deal with professionals with the right qualifications and training. Therefore you can get a service from one of the very top providers of central heating and boiler installation Cambridge has.
Central Heating Cambridge
You need to pay attention to your central heating system as well. Occasionally, certain radiators get hotter than others do. Normally, this is telling you that things are out of balance. You'll need to balance your system again to get everything working.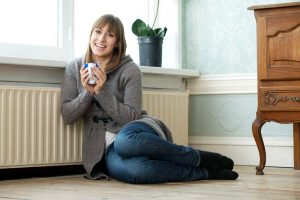 There may be some radiators present that won't balance correctly despite your efforts. You might want to consider removing and flushing out these ones. On the other hand, you may need to drain the system down and clean it. If you're not confident with doing this, then contact us and we'll send a professional to you.
Other things you can do to save money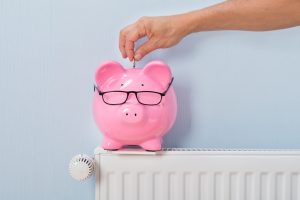 The best way to maximise the efficiency of your heating system is to use modern thermostats. With them you can control the heat in different parts of a property, ensuring you are not wasting energy. You should program the controls so the heating goes on and off at the right times.
Using the radiator valves (TRVs) properly is also very important. Many people incorrectly think they can turn them up to increase heat quickly. Sadly this is not the case. They take time to warm up even if you put them to max. You should avoid having them on maximum in any case because it means the radiator will continue to heat up, consuming lots of energy. Instead set them to a comfortable setting and use your thermostat to control the temperature.
Powerflushing is also very important. It can remove sludge and other deposits from inside radiators. As a result they can heat up more effectively, using less energy in the process.
Regular boiler servicing can also help you to save. Skipping services is a false economy. You may avoid a bill in the short term but over time you increase the risk of breakdowns and expensive repairs. Therefore it is better to invest and ensure your appliance is efficient and working properly.
Rely on Warm
If you need a professional service for your boiler or central heating we can help. The local engineers we work with offer a variety of services including installations, servicing, and repairs. You can also ask them for advice about looking after the system and saving money.
To work with the best names for central heating and boiler installation Cambridge has, call us or use the quote form. It is that easy and you will get the perfect service in no time.