Heat and hot water is a necessity. Therefore, it makes sense to keep boilers in great shape. This includes regular servicing and also making sure they are in the right condition to provide what you need. We can help you with the central heating and boiler installation Peterborough relies on.
Is It Time For A Replacement?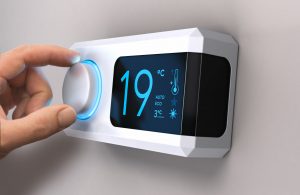 There are different factors that may suggest your current boiler is not up to par. High energy bills may show it isn't as efficient as it could be. Or it may be touch and go with providing heat and hot water because it can't handle your demands.
While boilers last a long time, they will most likely need repairs at some point in their life. If you are experiencing frequent faults as well as breakdowns, it can suggest that your appliance is on its way out. You don't want to spend as much money on repairs as you would on a new model, right?
Make sure you choose the right person to care for your boiler. Whatever you are looking for, warm.co.uk can help you find an engineer if necessary.
Expert Opinion
Of course, it is impossible to know what your boiler needs without taking a look first. A responsible engineer with the right knowledge can give it a once over. This is to check for the best course of action. You may be able to benefit from something as simple as changing the settings.
If you do end up requiring work on your machine, we can find you someone local to do this for you. Something that often goes hand in hand with the appliance is your central heating system. This may also need looking at to see if requires work or upgrades. In the case of replacing your boiler, you will need to know that your radiators and pipes can handle this new one.
From providing you with three free no obligation quotes from experts in the area to taking care of everything, we'd love to help you. Warm are the best people for central heating and boiler installation Peterborough has to offer. Contact us 24/7 for support.