Heat and hot water is a necessity, therefore it makes sense to keep boilers in great shape. This includes regular servicing and also making sure they are in the right condition to provide what you need. We can help you with the central heating and boiler installation Peterborough relies on.
Central Heating Peterborough
It also makes sense to keep your central heating in top condition. We tend to depend on these systems the most when the winter arrives. There are some of us who go decades without thinking about them. However, just like every other mechanism, the central heating will eventually start malfunctioning.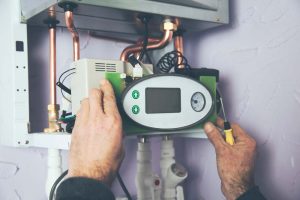 One reason why this might be happening is due to leaky pipes. This results in a lack of flow to your radiators. One indication that you currently have leaky pipes is an incredibly noisy system. If you discover any faulty pipes, you should contact us straight away. We'll have an experienced engineer visit your home at a time that suits you. They'll be able to assess the damage and determine the most suitable course of action.
Is It Time For A Replacement?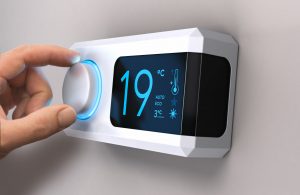 There are different factors that may suggest your current boiler is not up to par. High energy bills may show it isn't as efficient as it could be. Or it may be touch and go with providing heat and hot water because it can't handle your demands.
While boilers last a long time, they will most likely need repairs at some point in their life. If you are experiencing frequent faults as well as breakdowns, it can suggest that your appliance is on its way out. You don't want to spend as much money on repairs as you would on a new model, right?
Make sure you choose the right person to care for your boiler. Whatever you are looking for, warm.co.uk can help you find an engineer if necessary.
Expert Opinion
Of course, it is impossible to know what your boiler needs without taking a look first. A responsible engineer with the right knowledge can give it a once over. This is to check for the best course of action. You may be able to benefit from something as simple as changing the settings.
If you do end up requiring work on your machine, we can find you someone local to do this for you. Something that often goes hand in hand with the appliance is your central heating system. This may also need looking at to see if requires work or upgrades. In the case of replacing your boiler, you will need to know that your radiators and pipes can handle this new one.
From providing you with three free no obligation quotes from experts in the area to taking care of everything, we'd love to help you. Warm are the best people for central heating and boiler installation Peterborough has to offer. Contact us 24/7 for support.
Choosing The Right Boiler
People have different needs, and we understand this. Whether it's for domestic or commercial requirements, we will help you get the right type of appliance. This may be:
Combi
Gas
Electric
Oil
Biomass
Don't worry – even if you have a limited budget, we can help you. Boilers are available in various price brackets, including simpler basic models. Space can also be a struggle people have to work around. Again there are options to choose from, including compact combi models and space saving system boilers.
Why Warm.co.uk?
When you contact us, we refer you to an expert in the area that can carry out an array of work to the highest standards. This includes repairs, <a href="https://www.warm.co.uk/new-boiler/">replacements</a> and servicing so you know you have a heating system that is safe and efficient.
The benefits of working with us:
– Take away the time and stress with a fast no fuss service
– Only work with engineers on the Gas Safe Register
– Fully insured for peace of mind
– Emergency services nationwide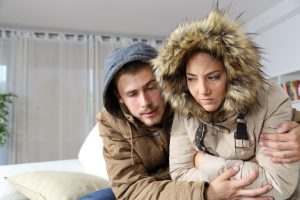 One thing that you need to be aware of is when repairs are no longer enough. You could be haemorrhaging money for nothing or settling for something when you could easily upgrade. The talented people we put you in touch with will be able to offer their advice on what would be the most cost effective approach.
Save your precious time by getting someone else to find an expert for you. We will only put you in contact with Gas Safe Engineers. This means that they are able by law to carry out the necessary work. We can also get your system running efficiently to save you money on your bills.
Take away the stress by relying on warm.co.uk. You'll be talking to an expert in central heating and boiler installation Peterborough can trust in no time at all. Give us a call at 0800 311 8990 and a member of our team would love to help.