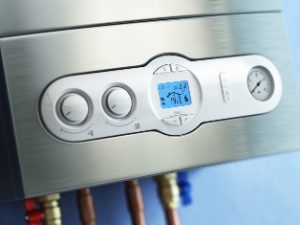 The boiler is without a doubt one of the most important appliances within your home. It needs to be in good working order, ensuring it is not too old and outdated. Opting for a modern machine is wise and can help you to save on energy consumption and your bills. If you do decide to go with a new model, let us help you find an engineer with a reputation for offering the best central heating and boiler installation Coventry can offer.
One of the most common questions people have is whether it is better to turn the boiler on and use the central heating or plug in an electric heater. The latter may seem like the best option but actually isn't. These heaters are one of the most inefficient devices you can choose. They also present a number of hazards if you use them incorrectly. Therefore, it is always better to use your boiler, especially if you have a modern one with heating controls.
Investing in a new boiler is wise for a number of reasons. Firstly it will save you energy and keep your home warm and comfortable. Second, new appliances come with a warranty and are less likely to need costly repairs or servicing in the near future.
Choose the right service in Coventry
If you do want to invest in new boiler installation you need to find a reliable professional engineer. With gas models the installer must be Gas Safe Registered to ensure the service is done safely.
Warm.co.uk offers a reliable service that can connect you to an engineer. With us you can:
Arrange central heating or boiler installation
Select the right type of boiler, model and manufacturer
Organise servicing or repairs
Get no-obligation quotes
Find professional advice
Get support in emergency situations
We are committed to being the fastest way to arrange central heating and boiler installation Coventry has. One call to 0800 311 8990 and you could be on your way to scheduling a service. Our team will find a local engineer in your area to do the job for you.