Central Heating and Boiler Installation Leicester
Great Deals on New Combi Boilers - Just ask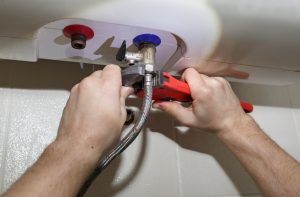 Do you want the peace of mind that a reliable boiler can give you? Imagine knowing that you have heating and hot water you can trust. Save money now and get a quote from a local expert. We are proud to represent the best providers of central heating and boiler installation Leicester has. With us you can find:
Domestic and commercial premises
All budgets catered for including finance and Boiler Cover
Repairs and maintenance
Free, no obligation quotes available call 0800 311 8990
A service across Leicester for any need
One call to us and we will help you get the right boiler for your needs. We work with all types of boilers including:
Combi: The most popular type in the UK. They are very efficient and perfect for almost all properties, especially those that are short on space.
System: One of the easiest boilers to install. They are suitable for a variety of properties.
Regular: If you have older central heating, these are often a very good choice. They have a lower water pressure and are less likely to cause issues.
Electric: New boiler installation for a wide range of these models including:

Electric CPSU
Storage
Direct acting electric boilers
We understand that losing hot water or heating can be very stressful. That is why we make it so easy to arrange central heating and boiler installation Leicester property owners can trust. All you need to do is call us at 0800 311 8990 for advice and a free quote.
Why Use Leicester Boiler Installers?
Safe & Reliable Gas safe Engineers
Free, no obligation quotes available
Installed by local, Leicester boiler engineers
Fast and friendly installation
Gas Safe registered engineers

All of our boiler installers are fully qualified, highly experienced and Gas Safe registered. That means when you employ our services, you can rest assured that you are in the hands of experts who will ensure that your boiler is installed quickly, efficiently and safely.
Trustworthy and Reliable

There's nothing worse is there than taking a day off work for work to be done in your house and then find t is a wasted day thanks to the workman not turn up. You can rest assured that this will never be the case with our Boiler services.
Clean and Tidy

Installing a new boiler needn't be messy. Our Leicester boiler engineers will ensure that all exposed carpets and surfaces are covered and protected and will leave your property clean and tidy just as you left it following the installation of the boiler.
Ready to Book Your New Boiler Installation?

It's really easy to get a new boiler installed. Simply give our specialist advisors a call on 0800 311 8990 or complete the contact form. We will arrange with you a convenient time and date for one of our boiler engineers to come to your Leicester property and take a look at what needs to be done.
Boiler installation in Leicester by your local, highly experienced and Gas Safe registered experts. Free, no obligation quotes available as well as fast and flexible fitting to suit your schedule.
New Combi Boiler Installation in Leicester
Get a fuel efficient boiler that is reliable and environmentally friendly
Domestic and commercial premises catered for
Looking for a new boiler for your home or business? Are you confused about the number of options that are available for you from system and combi boilers to electric boilers and regular boilers? Getting the right boiler is crucial and just as important is getting it fitted correctly too by qualified and experienced engineers.
We are here to answer all of your queries about boilers and boiler installation, maintenance and repairs. They can also help arrange a free, no obligation quote for you too. Complete our contact form or call 0800 311 8990.
Installation and repair services for all types of boilers

Live in Leicester? Want to find a reliable boiler engineer who won't let you down and fail to turn up?
Don't worry. When you call 0800 311 8990, you have a chance to speak with a member of our friendly team. We'll be able to arrange an appointment and one of our experienced engineers will be there when they say they will. We never let our customers down, and we've got engineers throughout the UK. When it comes to central heating and boiler installation Leicester based clients can rely on us.
Need a new boiler? We can help
The idea of getting a new boiler installed brings to mind a couple of things. Firstly, it'll surely involve a lot of mess, and secondly, it'll be expensive. While we can't guarantee a rock-bottom price, we can guarantee the best service and top-notch advice as well.
After all, a new boiler is a major investment. You want to be sure it will work for you and provide the good service and reliability you need. Our engineers can steer you towards the best one for your home, whether you're in a one-bedroomed maisonette or a large detached house.
Just after an annual boiler service?
Our engineers are regularly attending properties across Leicester, going through an in-depth boiler service inspection on all manner of boilers, from gas boilers to oil boilers. Whatever you have and however long you may have had it, we'll make sure it is still operating safely and make any recommendations that might be needed.
We'll make sure any required repairs are booked in and dealt with quickly and efficiently too. In fact, you might find our service is so easy to use, you'll come back whenever you need us in the future. Start as you mean to go on today by calling 0800 311 8990 now.
---
---