Central Heating and Boiler Installation Nottingham
All our engineers are Gas Safe Registered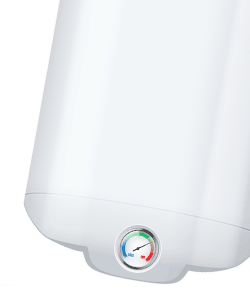 Is it time for a new boiler? Not working as it should do and not giving you and your family the reliable heating and hot water that you deserve? If you're looking for advice call local specialists that provide the best central heating and boiler installation Nottingham has to offer. You can find guidance and a no obligation, free quote.
Boiler and central heating installation experts
Accredited and Gas Safe registered
All Types of boilers fitted
No obligation, free quotes available
If you are looking at central heating and boiler installation Nottingham has no easier service to call on than ours. We work with the best engineers in the Nottinghamshire area. Therefore, with our service, Gas Safe engineers are available all year round to  help you. That means you can enjoy the cost and efficiency benefits of modern systems.
New Combi Boiler Installation
Looking for a modern Combi boiler? By using our services you can be safe in the knowledge that you are working with highly trained, skilled and experienced boiler installation experts.
In addition, we guarantee a friendly and efficient service with engineers who really know what they are doing. All of our engineers are fully qualified and Gas Safe registered. As a result, this ensures you can be safe in the knowledge that you are in the hands of industry experts. They support you from choosing the type of boiler and your preferred manufacturer through to installation and aftercare. Everything is done to give you the best boiler installation experience.
Is your boiler or central heating 10 years old or more? If so, you could save significantly on your energy bills with a brand new, energy efficient system. Savings as much as 25%!
Whether you are a domestic or commercial customer, we have the right service. The engineers we work with are experienced with every sort of property. Get in touch today for your FREE, no obligation quote. All you need to do is complete our contact form or call us on 0800 311 8990.
The Boiler Installation Process

As soon as you contact our Nottingham boiler advisors, we will make everything completely clear and efficient for you so you know exactly where you are, what you are being quoted and when your boiler is to be installed. We'll make the entire process hassle-free and as easy as possible
Step One - Get in Touch

Call our advisors and you'll speak to someone who really knows what they are talking about. They'll ask pertinent questions about your needs and requirements and what you expect out of your new boiler. If you have any questions, our advisors will be able to help you. They'll then arrange a convenient time for one of our Nottingham boiler installers to come and give you a quote.
Step Two- Quote

One of our Nottingham Gas Safe experts will visit you to give you a quotation on a boiler and boiler installation. They'll discuss your needs, what you require and help you to decide which boiler is the right one for you and your home. You can rest assured that there is no hard sell, just good honest advice from your local Nottingham boiler experts. The quote you will get will be absolutely free, detailed and without obligation. It will of course also be very competitive.
Step Three - Installation

On the day of your installation, your boiler engineer will turn up on time and install your new boiler with the minimum of fuss, cleaning up all areas inside and outside. They won't just leave you alone with your new boiler though, they will fully explain how your new system works so you can use your new boiler with confidence.
Boiler repairs and installations completed across the Nottingham area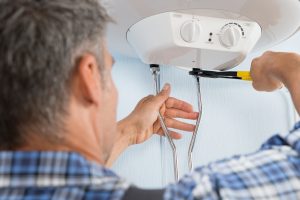 Do you live in Nottingham? Are you looking for a qualified and reliable boiler engineer to fix your boiler? Do you need a new one fitted and you're not sure where to start?
Don't worry. While boiler problems are never a lot of fun, you can make your issue as easy as possible to resolve simply by calling our team on 0800 118 2311 now. That's right – it's a Freephone number so you won't have to pay anything for the call. Furthermore, you'll be able to chat with a member of our team, tell them what the problem is and book an appointment all in one fell swoop.
How simple is that?
Helping individual customers and business customers too
It's not just private properties that need boilers to keep them warm and provide hot water whenever needed. Businesses also require reliable boilers to keep things ticking along nicely.
There are many benefits from hiring the best team for central heating and boiler installation Nottingham has to offer. Most importantly, they have ample experience in fixing just about any make and model of boiler you can imagine. It doesn't matter if you've got a large oil-fired boiler or a small compact combi boiler – our engineers can find and fix any faults it has. They'll also quote you for the work prior to starting, so you know exactly where you stand from a financial point of view.
It's hard to believe one simple phone call can get you access to all this. Customer service is very important to us though, and we know it's important to our customers as well. That's why our number is always free to use, on 0800 311 8990. Even if you don't need us now, save our number so you have easy access to it whenever the need arises.
Combi boilers, system boilers, regular boilers and all other types of boiler fitted
Power flushing included
Expert advice from your Nottingham boiler experts
Fitting that is fast and flexible
Training on your new boiler included
---
---