Welcome to Warm Sheffield, the easiest place to find and compare new boiler installation quotes. Click here for our online calculator and we'll ask you a few simple questions about your property and boiler. No personal details are required. A fixed price will then appear on screen.
Or, if you prefer to speak direct to local gas engineers, use the "Get 3 FREE Quotes" form to the right. We will match your requirements with our trusted & accredited Gas Safe engineers. We aim to get you 3 FREE no-obligation quotes the very same day.
Boilers and central heating systems should be installed and looked after by professionals rather than by unqualified people. Fortunately, we can arrange this service, helping home owners to find the best specialists for central heating and boiler installation Sheffield has. We only work with noteworthy Gas Safe registered engineers, therefore delivering great standards.
Highest standards of service and safety
Domestic and commercial services
Free, no obligation quotes
Central Heating Sheffield
Your central heating system can become faulty. You might have heating but not hot water. What you can do here is perform a few simple checks. This might not fix the problem, however it can make things easier for the engineers who end up inspecting your system.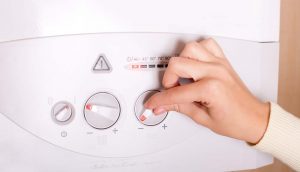 Have a look at every water outlet in the building. When the problem lies with a single outlet, you may be dealing with a faulty shower or tap and not a malfunctioning system. If you own a hot water storage tank, have a look at your thermostat to see if it's working and it is also displaying the right information. If the issue lies with your central heating system, then make sure you contact us. We'll have a fully qualified as well as experienced engineer sent to you.
A one stop boiler installation service across Sheffield
Gas Safe registered boiler installation experts can install all types of boilers to suit all budgets. Get in touch today for a free no obligation quote.
Independent advice from local boiler installation experts
All types of boilers fitted to suit all budgets
Domestic and commercial premises catered for
Fast and flexible boiler installation at a time to suit you.
Free no obligation quotes available
What kind of boiler do you have?
The boiler engineers we work with can handle various makes and model of the appliance. That means you don't need to worry about calling someone only to find they don't have the necessary skills and knowledge. Whether you have a combi, a regular boiler or a system model, we have specialists who can help.
You may not know right away what type of boiler you have. Luckily though there are a couple of things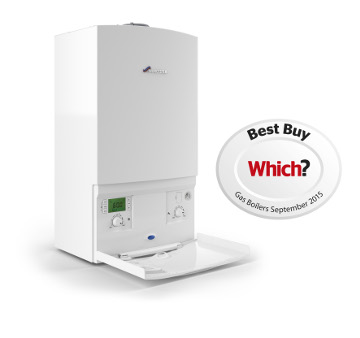 that differentiate each type. Combi models are a single unit with no external tank. Regular boilers on the other hand have a hot water tank. System boilers may also be just one unit but they are much larger than combis.
If you want to work with the best team for central heating and boiler installation Sheffield has you can contact them with help from Warm. We make it very easy and can get you quotes very quickly.
Is your boiler on its last legs?
That may sound mildly amusing, but if your appliance has just packed in, you'll know it's not. Boilers can give up at any time of the year, and while it's inconvenient in the summer, it's even more so when the weather turns colder in the autumn and winter.The good news is you are only ever a phone call away from an efficient team who can help. Our engineers are fully-trained, Gas Safe registered and ready and willing to resolve any problem you might have. We've got someone in your area who can help.Call us free on 0800 311 8990 and let us know where you are. We will then arrange for one of the best providers of central heating and boiler installation Sheffield has to visit you.
Just need a service?
If it's that time of the year again, you can always get your boiler serviced with us. We can service all makes and models of boilers, from oil powered through to popular combi models. When you rely so much on your boiler to serve your needs all through the year, it's foolhardy to skip out on your annual service. Book it with us now, and keep our number handy so you know who to call next year. And of course, if you get any problems in the meantime, you can rest assured we're only ever a phone call away. If your property requires a new boiler, we can handle that too. With so many reasons to choose us, there's only one other thing to do, and that's to call us now.
Sheffield is a city in the English county of South Yorkshire. In the city centre, the Millennium Gallery shows metalwork and art from Sheffield and around the world. It adjoins the Winter Garden, a large temperate glasshouse filled with plants. Kelham Island Museum covers the city's industrial heritage. The nearby countryside is part of Peak District National Park, characterised by moorland and rocky ridges. Sheffield is located in the county of South Yorkshire, Yorkshire and the Humber, six miles north of the town of Dronfield, close to Rotherham, Chesterfield and Worksop and 141 miles north-west of London. Sheffield lies three miles north of the Derbyshire border, and was historically in the county of Yorkshire. It is in the S1 postcode district. The post town for Sheffield is Sheffield.