Welcome to Warm Rotherham, the easiest place to find and compare new boiler installation quotes. Click here for our online calculator and we'll ask you a few simple questions about your property and boiler. No personal details are required. A fixed price will then appear on screen.
Or, if you prefer to speak direct to local gas engineers, use the "Get 3 FREE Quotes" form to the right. We will match your requirements with our trusted & accredited Gas Safe engineers. We aim to get you 3 FREE no-obligation quotes the very same day.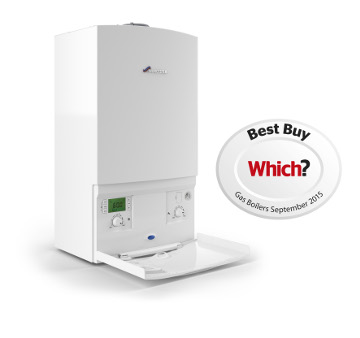 A reliable boiler and central heating system is important. The appliances will save you money on your bills and also help the environment. We represent professional engineers who offer the best central heating and boiler installation Rotherham has. This means we can ensure the best service for every customer.
New Installation of top brands of boilers
Servicing boilers
Reliable advice
Experienced, friendly engineers
Gas Safe registered
How can you tell you're contacting a boiler installation and repair company in Rotherham you can trust?
Simple – read our testimonials or get in touch with us now to find out more about us and how we can help you. The one thing we don't offer is a hard sell. As a result, you will have the best possible experience.
All types of boilers installed
Central heating installation
All the latest combi and gas boilers
Expert installation services
Repairs and servicing also provided
Engineers are currently working on central heating and boiler installations, repairs and annual servicing across the Rotherham area. You could be next on their list to benefit from our services. All you have to do to get in touch is to call us. Reach us for free at 0800 311 8990 to discuss your needs and obtain a quote.
There's nothing more frustrating than a faulty boiler. Many of them will develop the odd fault during their lives, even if they are otherwise very reliable. It's what you do when they do let you down that matters most.
If you choose to get in touch with our team, you can rest assured your boiler problems will be solved as quickly as possible. No matter where you are in the area, we could be with you far faster than you'd believe. We will arrange the best central heating and boiler installation Rotherham residents could ask for.
Could you save money by investing in a new boiler?
It's possible – it depends how long your existing boiler has been in for. The longer you've had it, the less energy-efficient it's likely to be. This means it could be costing you money every time you fire it up.
Newer boilers have a higher energy-efficiency rating. If your boiler isn't likely to last much longer anyway, getting a new one installed makes a lot of sense. You can ask our team about your options and get an accurate quote before making your final decision. This puts you in control and enables you to see how cost-effective our services are. And remember, we're happy to answer any questions you've got about a new boiler, as well as the chances of repairing your existing one. Call today to find out more and to see whether we can help you save money on your energy bills.
Time for your annual inspection?
Even if your boiler has been running beautifully all year, it may not do so forever. Furthermore, we've inspected some boilers in the Rotherham areas that had minor faults that could easily have developed into something worse.
Boilers are much like cars in this respect. Get them serviced regularly and they're likely to run more smoothly and be more efficient – and have less chance of a breakdown. So, doesn't it make sense to get your boiler serviced if it's due?
Our friendly customer service team will book your inspection for you now if you call our enquiry line. One of our qualified Gas Safe registered engineers will be with you at a convenient time and day to make sure your boiler continues running smoothly for the foreseeable future.
We specialise in fast and efficient repairs for all makes and models of boiler. If yours has let you down, rest assured we won't. Call now to book your appointment as soon as possible.
You can also use our enquiry form below. We'll get back to you quickly to arrange an appointment, provide a quote or answer any other questions you might have about our service. Whatever you need, our team of engineers can handle it, so don't delay in getting in touch. The sooner you do, the sooner you'll have the boiler you want.
Central Heating Rotherham
We specialise in central heating systems as well. You might notice a gurgling sound coming from your arrangement, which sounds similar to a kettle when it boils. There are several reasons why this might be happening. One of the most common causes is trapped air within your system. As soon as you're sure that this problem exists, you need to take care of it as soon as possible.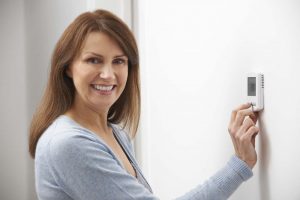 It's not wise to try and rectify this problem yourself however. The Gas Safe engineers who work with the team here at Warm can handle this and so much more. They will see to it that your central heating is in top condition. Additionally, they can provide you with advice on looking after your set up in the future.
Smart prices, great service
Of course, good service is another important element to bear in mind when it comes to hiring a boiler engineer. We always provide the best service because we know it keeps people coming back.
Since much of our business comes via recommendations, that should tell you something about us. So wherever you live in the area, call 0800 311 8990 today to work with the best team for central heating and boiler installation Rotherham has. You can book an appointment to suit your schedule.
Rotherham is a minster town in South Yorkshire, England, which together with its conurbation and outlying settlements to the north, south and south-east forms the Metropolitan Borough of Rotherham, with a recorded population of 257,280 in the 2011 census and is close to Sheffield Doncaster Rotherham and Barnsley