Welcome to Warm Doncaster, the easiest place to find and compare new boiler installation quotes. Click here for our online calculator and we'll ask you a few simple questions about your property and boiler. No personal details are required. A fixed price will then appear on screen.
Or, if you prefer to speak direct to local gas engineers, use the "Get 3 FREE Quotes" form to the right. We will match your requirements with our trusted & accredited Gas Safe engineers. We aim to get you 3 FREE no-obligation quotes the very same day.
Boilers are integral to our lives these days. They are particularly important in winter, supplying hot water to taps and the heating system. Every home in will rely on one so choose the right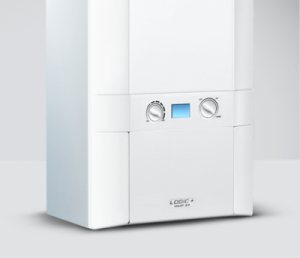 team to provide central heating and boiler installation Doncaster residents can trust in.

Are you having problems with your appliance or need to invest in new boiler or central heating installation? If you're in the Doncaster area and need professional help give us a call today on 0800 311 8990. We can get fully qualified Gas Safe registered engineers to you in a timely manner or arrange quotes for jobs.
Reliable services in Doncaster
Boiler installation requires the assistance of a qualified professional. This will ensure it is done correctly and, more importantly, safely. Experts also make sure that the appliance will work efficiently. Central heating installation is also not a DIY job. It can be a complex and potentially dangerous project. As a result it is much better to call on the services of a qualified, reputable specialist. When you work with a professional they can advise you on what kind of system to choose and how to look after it.
Central Heating Doncaster
Some think that their central heating isn't that big of a deal. However, it's quite the opposite in truth. Besides your mortgage, your largest bill will probably be for your energy usage. This is in terms of monthly outings. You'll spend roughly 80% of this on hot water and heating.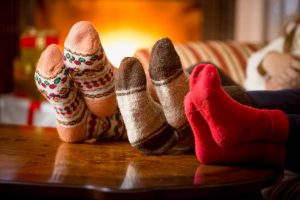 Since this is the case, an effective boiler and sufficient heating controls should both be at the top of your list in regards to home efficiency. It's true that getting insulation and changing to low energy light bulbs does help with energy costs. However, installing suitable heating controls and buying an A rated boiler are by far the best ways of saving money.
Look after your boiler and it will look after you
If left unchecked, boilers can potentially leak the deadly gas carbon monoxide. These leaks kill people every year across the UK. As well as this, boilers can appliances inefficient and start using significantly more fuel than they should which costs you money.
Get a fixed price today for your gas boiler service in Doncaster
If you want to know down to the last penny how much servicing your boiler will cost, call us free on 0800 311 8990 now. A professional boiler service covers everything, meaning you'll always know where you stand.
Look at what we offer:
Expert engineers, all fully-qualified
Boiler servicing throughout the Doncaster area
OFTEC-registered engineers
A fixed-price quote for every boiler service
No-obligation and easy to call on 0800 311 8990
With perks like these, you can see why so many other residents are calling our customer service team to book a convenient appointment.
30 minutes to peace of mind
The average boiler service only takes around 30 minutes to complete, and in that time every part of your boiler will be comprehensively checked. The engineer will see any faults or wear-and-tear so they can let you know whether any repairs are necessary. We also service all makes and models of boilers, so it doesn't matter what you have or what age it might be, you're still able to get it serviced with us. And remember, an annual service is one way to make sure your boiler is working just as it should be. Get the longest-possible life from your oil boiler by booking your boiler service today. We are ready to take your call free of charge on 0800 311 8990.
Handling repairs and replacements for all types of boilers in Doncaster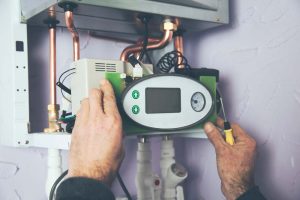 We know how important it is to keep a boiler serviced and running properly. When it's operating at its best, you'll be getting the very best from it every day. When it's not, you could end up being frustrated – and possibly on the way to an expensive repair. So the next time your annual service is due, call our team on 0800 311 8990 to book an appointment. One of our engineers will complete the service and make sure everything is in tip-top condition. Plus, if it is necessary, we can assist with boiler installation in Doncaster.
Boiler not working properly?
Of course, you might have found this page because the boiler in your home has failed to work as it should have done. If so, you'll want to know as swiftly as possible how much it might cost to fix. We specialise in providing expert boiler repairs at affordable prices. When we've assessed the problem, we'll provide you with a proper quote so you know how much the repair will cost. You can then make a decision on whether to go ahead. That way, you're always in the driving seat.
Qualified boiler engineers, just when you need them
If you call 0800 311 8990 now, you could be speaking to someone within moments. The sooner you get in touch, the quicker you can be on the road to getting your home back to full working order again. And in the worst-case scenario, if your machine cannot be repaired, we'll quote you for a brand new one. You will work with one of the very best teams for central heating and boiler installation Doncaster has to offer.
So whatever happens, you can be confident you're in good hands. Make sure you call us whenever you need our help, and book that all-important appointment now. We'll be there as soon as we can, at a time that suits you.
Doncaster is a town in Yorkshire, northern England. Near the River Don, Doncaster Minster has a tall tower, stained-glass windows and a Schulze organ, plus a Roman wall on its grounds. Nearby, Doncaster Market has hundreds of indoor and outdoor stands and stalls, including the Corn Exchange, a grand Victorian shopping center. Exhibits at the Doncaster Museum and Art Gallery include a 1914 Cheswold car. Close to Sheffield, Rotherham, Scunthorpe, Leeds and Worksop.