Welcome to Warm Worksop, the easiest place to find and compare new boiler installation quotes. Click here for our online calculator and we'll ask you a few simple questions about your property and boiler. No personal details are required. A fixed price will then appear on screen.
Or, if you prefer to speak direct to local gas engineers, use the "Get 3 FREE Quotes" form to the right. We will match your requirements with our trusted & accredited Gas Safe engineers. We aim to get you 3 FREE no-obligation quotes the very same day.
Finding an engineer can be stressful when boilers or heating systems break. Fortunately we can help you to find the perfect service. We work with the best providers of central heating and boiler installation Worksop has. When you call us, you can let us know where you are and what you need. It is that simple.
Central Heating Worksop
Your central heating system will age with each passing day. As it gets older, rust and other materials can start to form inside. We typically refer to deposits like this as sludge. If a build up is allowed to happen, it can cause several complications. The best way out of this situation is to power flush your set up.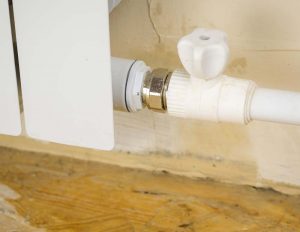 If you're unfamiliar with power flushing, it's a cleaning procedure. It is designed to get rid of sludge that's found its way inside your arrangement. This could end up being the perfect solution to cleanse and preserve the central heating as it would increase the level of heat generated from your radiators. Let the team here at Warm know if you're having any issues with your system. We'll provide you with quotes for engineers working in your area.
You can count on our expertise when you need it most
It's easy to find a boiler engineer when you're in the middle of Worksop. Finding one who will turn up when they say they will is another thing. Fortunately, you don't have to worry about that with us. You can rest assured you will always get the best service whenever you need to call us. Just look at some of the advantages of doing so:
Expert help from Gas Safe-registered engineers
They are all fully-trained and highly experienced
All areas of Worksop covered
All types and makes of boiler installed and repaired
Annual servicing also offered
We also provide affordable pricing for all the services we offer. That makes annual services easier to afford, which in turn means your boiler will be running beautifully all year round. In addition, when it's time to have your boiler repaired, you'll know exactly where to come.
Quick quotes
We understand it can be difficult to find the right quote for a service, whether you need central heating, boiler installation, boiler servicing, or anything else. On our website you can complete a quote form and get three prices in no time. It couldn't be easier. Whenever you deal with Warm you can be confident you will get a service by one of the best providers of central heating and boiler installation Worksop has. The engineers are competent and always deliver excellent standards.
A full range of boiler services provided across Worksop
Our boiler engineers are closer than you think. If your boiler has broken down and you need to get it working again as quickly as possible, call us to get things started. We will find a professional to do the job and get your heating and hot water back.
Our engineers are working near you now, and since we put emergency calls to the top of the list, one of them could be on their way to you very quickly indeed. Even if you're not facing an emergency – such as a broken boiler in the depths of winter, for example – we still pride ourselves on our fast and professional service. That means you could still receive a knock on the door faster than you'd think.
Boiler making an odd noise?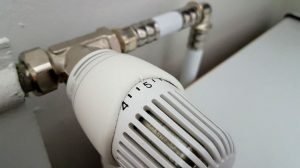 Your boiler doesn't need to break down to cause you hassle. If it's making an odd noise, ring us today and we'll get one of our engineers out to inspect it as quickly as possible. Even if your appliance is still working, that may not be the case for long. An odd noise can indicate that a breakdown is likely. From servicing to troubleshooting, our engineers are experienced and adept at resolving any queries or problems you might have.
Combi, gas and electric boilers repaired and fitted
No-obligation quotes
Helpful advice
Contact us online or by phone
We've got customers all over the area. So, whether you have a boiler emergency or you simply need a service, contact us now. You can either complete our online query form or give us a ring. Either way, you're guaranteed to get a quick response so you can get the job sorted. If that wasn't enough we assure you that you'll work with one of the best providers of central heating and boiler installation Worksop.
Rely on Warm today for boiler installation in Worksop
No one likes to be stuck with a faulty boiler, especially when the weather turns colder. But we'll be with you as quickly as we can no matter what time of year you call. Turn to Warm and give us a call or fill out our online form.
Worksop is the largest town in the Bassetlaw district of Nottinghamshire, England. Worksop lies on the River Ryton, and is located at the northern edge of Sherwood Forest, six miles south-east of the town of Dinnington, 12 miles north of the major town of Mansfield, 30 minles north of Nottingham and 131 miles north of London. It lies two miles north-east of the Derbyshire border and 40 miles from Derby. Worksop falls within the district council of Bassetlaw, under the county council of Nottinghamshire. It is in the S80 postcode district. The post town for Worksop is Worksop.