Welcome to Warm Mansfield, the easiest place to find and compare new boiler installation quotes. Click here for our online calculator and we'll ask you a few simple questions about your property and boiler. No personal details are required. A fixed price will then appear on screen.
Or, if you prefer to speak direct to local gas engineers, use the "Get 3 FREE Quotes" form to the right. We will match your requirements with our trusted & accredited Gas Safe engineers. We aim to get you 3 FREE no-obligation quotes the very same day.
Boilers are essential because they supply your hot water and heating. You'll notice a fault quickly when one or both of these are not available. To reduce the risk of faults you should ensure the appliance is properly maintained, including regular servicing. You should also know when to invest in a new model. If you need help with central heating and boiler installation Mansfield has no better team to call than Warm.
What causes boiler faults?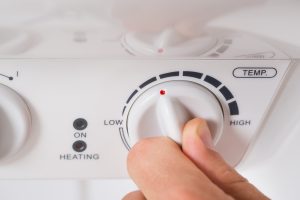 Each boiler contains a surprising number of complex parts, including valves, airlocks, pumps, and gauges. A problem with any of them could result in a breakdown and a repair bill. Unfortunately it is difficult to monitor the condition of these parts yourself. The best way to do it is arrange regular servicing.
Another major source of boiler problems is incorrect installation. This is especially common with gas, oil and biomass models. The most serious situation is when the installer has done something to limit air flow to the appliance. This can result in carbon monoxide (CO) being released into the property rather than expelled from it. Just a few minutes of exposure to the gas can be fatal.
A big problem with modern condenser boilers is frozen condensate pipes. The pipe is essential because it directs dirty water away from the appliance. If it freezes the water has nowhere to go. As a result it can burst the pipe or flood into the boiler and the property.
Find the right service
With Warm you always have access to an engineer or emergency plumber. Therefore as soon as you detect a problem you can get help. We work with the best names for central heating and boiler installation Mansfield has available. It is our aim to get you clear quotes quickly so you can select the service for you.
What are the signs of a boiler fault?
There are several different things you should be looking out for. Be vigilant and check the boiler frequently to ensure you spot trouble at the first sign. The most common signs are:
No heat or hot water
Only part of a radiator gets hot
Leaks
Strange noises coming from the boiler
Loss of pressure
A change in the colour of the pilot light
The pilot light frequently going out
The boiler keeps switching itself off
The thermostat doesn't work properly
Modern boilers have displays on them that show all kinds of information. If there is a problem a fault code or notification may appear. Keep your eyes open for them.
What type of boiler do you have?
If you want to be prepared for the kind of faults you may experience, you should start off by understanding what type of boiler you have. After-all issues with the condensate pipe will not affect any appliance without a condenser. Electric boilers also don't need an air supply because no fuel is burned.
The type of boiler you have will either be combi, conventional, or system. Most new models will be have condensers. Get to know each type and how they work. For example conventional models have a separate hot water cylinder and water tank. As a result more problems can arise because of the connections between these parts. Combi models on the other hand are compact and don't have a tank or cylinder.
Central Heating Mansfield
Remember to attend to your central heating system if it's giving you problems. Once autumn arrives, it won't be long before people start turning these arrangements back on. As the summer has progressed, you've probably left your system off. If you have, then it might experience faults or not turn back on at all when you go to use it.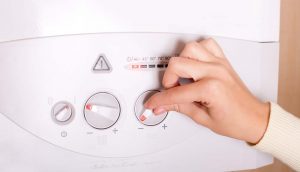 To prevent this from happening, you should have your set up serviced every year. Get a Gas Safe engineer to do this. The ideal time to schedule this would be at the beginning of autumn. This will help to spot any complications that have popped up. We can have a skilled engineer sent to you if the need is great.
Choose Warm
Finding the right boiler service is very important and luckily you have a very easy option with us. Whatever device you have or whether you need emergency advice because of a fault, we will find you the right engineer. As a result, you don't need to waste any of your time calling engineers yourself; simply call us or use our quote for.
We are proud to be able to put people in touch with the most trustworthy providers of central heating and boiler installation Mansfield has. Rely on us every single time, all year round.
Mansfield is a market town in Nottinghamshire, England, the main town in the District of Mansfield and Mansfield Urban Area. Mansfield is located in the county of Nottinghamshire, East Midlands, one mile south of the town of Mansfield Woodhouse, and 121 miles north-west of London and lies three miles east of the Derbyshire border, It is in the NG18 postcode district. The post town for Mansfield is Mansfield.