Boilers are essential because they supply your hot water and heating. You'll notice a fault quickly when one or both of these are not available. To reduce the risk of faults you should ensure the appliance is properly maintained, including regular servicing. You should also know when to invest in a new model. If you need help with central heating and boiler installation Mansfield has no better team to call than Warm.
What causes boiler faults?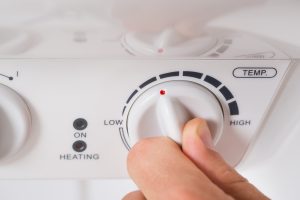 Each boiler contains a surprising number of complex parts, including valves, airlocks, pumps, and gauges. A problem with any of them could result in a breakdown and a repair bill. Unfortunately it is difficult to monitor the condition of these parts yourself. The best way to do it is arrange regular servicing.
Another major source of boiler problems is incorrect installation. This is especially common with gas, oil and biomass models. The most serious situation is when the installer has done something to limit air flow to the appliance. This can result in carbon monoxide (CO) being released into the property rather than expelled from it. Just a few minutes of exposure to the gas can be fatal.
A big problem with modern condenser boilers is frozen condensate pipes. The pipe is essential because it directs dirty water away from the appliance. If it freezes the water has nowhere to go. As a result it can burst the pipe or flood into the boiler and the property.
Find the right service
With Warm you always have access to an engineer or emergency plumber. Therefore as soon as you detect a problem you can get help. We work with the best names for central heating and boiler installation Mansfield has available. It is our aim to get you clear quotes quickly so you can select the service for you.