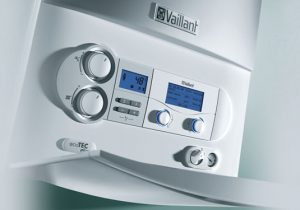 Surprise bills are never fun, especially when it is for something you simply can't go without such as heating and hot water. A number of different issues could result in this, each of which could cost you hundreds of pounds to repair. A boiler that has already been repaired is also more likely to need additional work in the future. In many cases it may be better to think about contacting a local engineer to provide the best central heating and boiler installation Leeds has to offer.
What are the most costly repairs?
The printed circuit board is generally the most expensive part a boiler may need. After-all, it is the brain of the machine and controls everything.
Replacing a gas valve can be very expensive too. The part is important but also needs to meet safety standards. As a result it comes with a big price tag. If you have an electric powered boiler you don't need to worry about it though.
The water pump plays a very important role in the boiler. If it fails your heating and hot water can be lost. A replacement is expensive and can again set you back hundreds of pounds.
Diverter or zone valves are common in modern boilers. They allow you to control temperatures in different areas of a property, ensuring you don't need to keep everything heated. Replacing a damaged valve is costly though.
The pressure valve, thermostat, ignition and thermal coupling are also expensive to replace.
Consider a replacement instead
If the cost of replacements is building up you are likely better off getting with new central heating or boiler installation. This will improve the efficiency of your system and give you access to more modern features such as room controls. In addition you will be covered by a warranty and can enjoy several years with no worries about repairs.
Warm.co.uk makes it easier to find an engineer to handle this kind of service. We work with Gas Safe Engineers so experienced with central heating and boiler installation Leeds property owners can be confident in the services. If you are unsure whether to invest in a new appliance or continue with repairs, they can advise you.