Welcome to Warm Leeds, the easiest place to find and compare new boiler installation quotes. Click here for our online calculator and we'll ask you a few simple questions about your property and boiler. No personal details are required. A fixed price will then appear on the screen.
Or, if you prefer to speak directly to local gas engineers, use the "Get 3 FREE Quotes" form to the right. We will match your requirements with our trusted & accredited Gas Safe engineers. We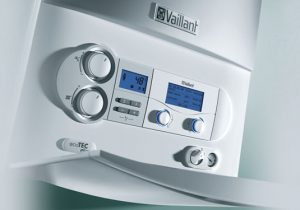 aim to get you 3 FREE no-obligation quotes the very same day.
Surprise bills are never fun. This is especially true when it is for heating and hot water. Ultimately, you can't go without these two things. A number of different issues could result in this, each of which could cost you hundreds of pounds to repair.
A boiler that has already been repaired is also more likely to need additional work in the future. In many cases, it may be better to think about contacting a local engineer. They can provide the best central heating and boiler installation Leeds has to offer.
What are the most costly repairs?
The printed circuit board is generally the most expensive part a boiler may need. After all, it is the brain of the machine and controls everything.
Replacing a gas valve can be very expensive too. The part is important but also needs to meet safety standards. As a result, it comes with a big price tag. If you have an electric powered boiler, you don't need to worry about it though.
The water pump plays a very important role in the boiler. If it fails, your heating and hot water can be lost. A replacement is expensive and can again set you back hundreds of pounds.
Diverter or zone valves are common in modern boilers. They allow you to control temperatures in different areas of a property. This ensures you don't need to keep everything heated. Replacing a damaged valve is costly though.
The pressure valve, thermostat, ignition and thermal coupling are also expensive to replace. However, it is important that you deal with repairs as soon as they come up.
Consider a replacement instead
The cost of replacements may be building up. If so, you are likely better off getting with new central heating or boiler installation. This will improve the efficiency of your system. Furthermore, you'll gain access to more modern features such as room controls. In addition, you will be covered by a warranty and can enjoy several years with no worries about repairs.
Warm.co.uk makes it easier to find an engineer to handle this kind of service. We work with Gas Safe Engineers that install our gas boilers. They are so experienced with central heating and boiler installation Leeds property owners can be confident in their services. If you are unsure whether to invest in a new appliance or continue with repairs, they can advise you.
What kind of boiler should you choose when you upgrade?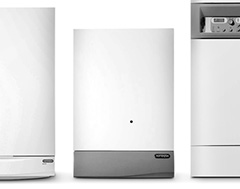 The simplest thing to do is to change a boiler like-for-like. Keep in mind that the different types are not all the same size. For example, combi boilers are compact whereas conventional ones are much larger and have a separate tank and cylinder. You need to consider the spatial requirements and ensure the new model will fit.
A second thing to think about is the amount of pressure the new boiler will generate. Keep in mind the impact this will have on the central heating system. If it is too high, you will need to replace this too, increasing the size of the job and cost.
The most common change people make is from an old conventional boiler to a modern system or combi. Space shouldn't be an issue here but pressure could be.
It is always best to consult an engineer to get their recommendations. They will have a wealth of experience to share and should be able to guide you.
Central Heating Leeds
We are experts when it comes to central heating as well. One system that people use is the dry central heating design. With one of these setups, a sole heat source warms the air. Afterwards, it's blown through several large ducts in order to heat each room in the house. Each duct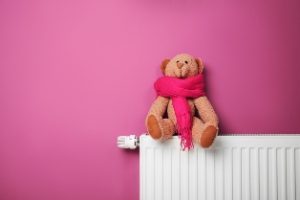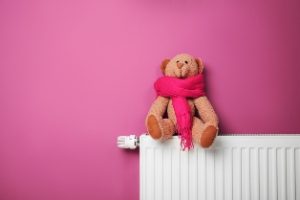 terminates in a wall grille or floor. Certain systems depend on an electric storage heater, which warms the air. Others rely on fuel like gas.
You're able to use overnight off-peak electricity in order to heat firebricks within an electric storage heater. Following this, you're free to utilise their stored heat to warm your property. You might own a dry central heating system and need help repairing it. If you do, we can help by putting you in touch with the best engineers in your area.
Find the right engineer in Leeds
Warm.co.uk urges people to use our service to find a Gas Safe Engineer. We work with local professionals with proven credentials to provide no obligation quotes. Therefore, when it comes to central heating and boiler installation Leeds property owners can have confidence in us.
Leeds is a city in the northern English county of Yorkshire. On the south bank of the River Aire, the Royal Armouries houses the national collection of arms and artillery. Across the river, the redeveloped industrial area around Call Lane is famed for bars and live music venues under converted railway arches. Leeds Kirkgate Market features hundreds of indoor and outdoor stalls. From Leeds its 7 miles to Bradford, 30 miles to Sheffield, 33 miles to Manchester, 51 miles to Kingston upon Hull, 60 miles to Derby, 60 miles to Stoke-on-Trent 61 miles to Nottingham.