Welcome to Warm Bradford, the easiest place to find and compare new boiler installation quotes. Click here for our online calculator and we'll ask you a few simple questions about your property and boiler. No personal details are required. A fixed price will then appear on screen.
Or, if you prefer to speak direct to local gas engineers, use the "Get 3 FREE Quotes" form to the right. We will match your requirements with our trusted & accredited Gas Safe engineers. We aim to get you 3 FREE no-obligation quotes the very same day.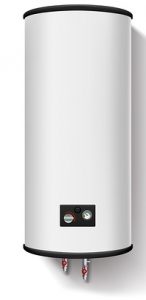 Over the years boiler technology has improved by leaps and bounds. Devices are far more efficient as a result, consuming less fuel and producing more heat for the energy they do use. In addition they have an array of useful additional features that also reduce consumption. If you want to benefit from a new appliance, find a professional engineer to provide central heating and boiler installation Bradford home owners can trust in.
The two things you want from your new boiler are condensing technology and heating controls. By integrating a condenser into an appliance it is possible to pre-heat water by using hot exhaust gases. This cuts the amount of fuel that is needed. Modern heating controls mean you don't need to heat an entire property and give you more control over the exact temperature the boiler will reach. This also saves energy.
How have boiler efficiency ratings changed?
Upgrading to a new boiler can result in big savings, especially if you have an old model with a lower energy efficiency rating. Many older boilers are labelled from A-G. This was the rating system that Sedbuk (Seasonal efficiency of domestic boilers in the UK) used until 2009. A-rated appliances were 90% efficient.
In 2009 Sedbuk changed their ratings, moving away from letter and choosing percentages instead. The higher the percentage, the more efficient a boiler is. Surprisingly, many gas, oil or LPG boilers that were formerly classed as 90% now only work at out being 88%.
Find a professional engineer in Bradford for your update
A new boiler and central heating system can offer some attractive potential savings. That is especially true if you choose a top of the line model with a very high efficiency rating and modern heating controls. The money you save could pay off the system over the course of its life.
If you do opt for a new appliance warm.co.uk can help you. We provide a great service for central heating and boiler installation Bradford can use whenever they need advice or a quote. Our free phoneline 0800 311 8990 is available 24/7. We also offer a simple quote form that only needs a few pieces of information before finding you a quote. Why not look at how much upgrading will be today?
Why should you choose our service?
Warm.co.uk is dedicated to saving you time and money. We can do all of the legwork for you, looking at our network of Gas Safe Engineers to find a local provider near you. We only work with proven professionals who can handle all kinds of boiler installation and central heating work. That way you only need to make a single call rather than several.
With us you get:
Professional support
No obligation quotes
Gas Safe Registered Engineers
A service at a time to suit you
High quality boilers from leading manufacturers
What type of boiler do you need?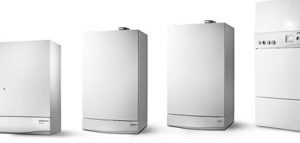 As part of the service a Gas Safe Engineer will help you to choose the right kind of boiler. There are several different types available, all with different levels of efficiency.If you want a model that is efficient in every way a combi with condensing technology is the best choice. The units are compact so they make the most use of the space available. Choose an appliance that has a high efficiency percentage and dynamic heating controls. Combi boilers are very popular in the UK but are sadly not appropriate for all requirements. In cases when they are not suitable a conventional or system boiler will be required. These systems can still be highly efficient, especially if they have the aforementioned modern technology. They do require more space though.
Central Heating Bradford
Normally, you can find the central heating system in the basement or garage. It works either by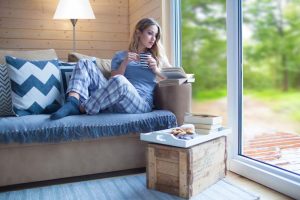 electricity or gas. Its job is to change energy into heat, which eventually makes its way through the house via vents or ducts. With the furnace, you can regulate the air temperature with the assistance of the thermostat. Usually, there is also an exhaust system that disposes of fumes.
In terms of upkeep, one of the areas you need to focus on is the vents. If they become clogged, the warm air may not be able to flow properly, or at all. For the best results, ensure that your vents remain free of leaves, dust, and debris at all times.
Should you find yourself in need of help searching for quotes for a new boiler, central heating, or related work, you are in the right place. Warm makes it easy to get in touch with the best by providing 3 free no-obligation quotes. So, fill out our form and feel free to get in touch with us.
Bradford is a city in the northern English county of West Yorkshire. Housed in a 19th-century mill, Bradford Industrial Museum includes exhibits on textile machinery, steam power and engineering. The National Science and Media Museum focuses on photography, film and television, and has an IMAX cinema. Lister Park has a boating lake and Cartwright Hall art gallery, with a space dedicated to local artist David Hockney. From Bradford its 7 miles to Leeds, 27 miles to Manchester, 31 miles to Sheffield, 57 miles to Stoke-on-Trent, 57 miles to Liverpool, 58 miles to Kingston upon Hull and 60 miles to Derby.