Over the years boiler technology has improved by leaps and bounds. Devices are far more efficient as a result, consuming less fuel and producing more heat for the energy they do use. In addition they have an array of useful additional features that also reduce consumption. If you want to benefit from a new appliance, find a professional engineer to provide central heating and boiler installation Bradford home owners can trust in.
The two things you want from your new boiler are condensing technology and heating controls. By integrating a condenser into an appliance it is possible to pre-heat water by using hot exhaust gases. This cuts the amount of fuel that is needed. Modern heating controls mean you don't need to heat an entire property and give you more control over the exact temperature the boiler will reach. This also saves energy.
How have boiler efficiency ratings changed?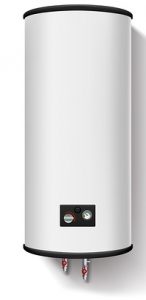 Upgrading to a new boiler can result in big savings, especially if you have an old model with a lower energy efficiency rating. Many older boilers are labelled from A-G. This was the rating system that Sedbuk (Seasonal efficiency of domestic boilers in the UK) used until 2009. A-rated appliances were 90% efficient.
In 2009 Sedbuk changed their ratings, moving away from letter and choosing percentages instead. The higher the percentage, the more efficient a boiler is. Surprisingly, many gas, oil or LPG boilers that were formerly classed as 90% now only work at out being 88%.
Find a professional engineer in Bradford for your update
A new boiler and central heating system can offer some attractive potential savings. That is especially true if you choose a top of the line model with a very high efficiency rating and modern heating controls. The money you save could pay off the system over the course of its life.
If you do opt for a new appliance warm.co.uk can help you. We provide a great service for central heating and boiler installation Bradford can use whenever they need advice or a quote. Our free phoneline 0800 311 8990 is available 24/7. We also offer a simple quote form that only needs a few pieces of information before finding you a quote. Why not look at how much upgrading will be today?