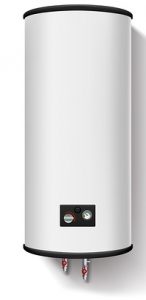 Most people choose to upgrade their boiler because it has become inefficient and is costing them a lot in repair and servicing bills. More importantly than this though, an old appliance may be a safety risk. Residents and business owners should seriously consider being proactive and upgrading to a safe, modern unit. We can help with this. After-all, we arrange the best central heating and boiler installation Manchester has to offer.
Look for the signs
There are four clear signs that your boiler is unsafe:
Firstly, if you smell gas or fumes around the device there could be a leak.
Signs of scorching, soot, or black spillage on the unit indicate an issue.
If the pilot light has changed to yellow instead of blue or regularly goes out there is a problem.
Experiencing nausea or headaches when the boiler is on indicates carbon monoxide is leaking.
If you notice any of these signs you should turn the machine off and contact a Manchester based Gas Safe Engineer as soon as possible. They will come out and inspect the appliance. This will indicate what the problem is and if a fix is possible. In many cases new boiler installation is better in this situation, especially if the boiler is very old.
Never attempt to fix an appliance yourself, whether it is a new model or an old one. This is a job for trained professionals. You could inadvertently increase the hazards if you open the boiler and try to work on it.
When it comes to central heating and boiler installation Manchester has plenty of experienced engineers to choose from. Warm.co.uk can help you to quickly find someone to do the job for you. Whatever your needs, it is our pleasure to provide a convenient service and no obligation quotes for various services.